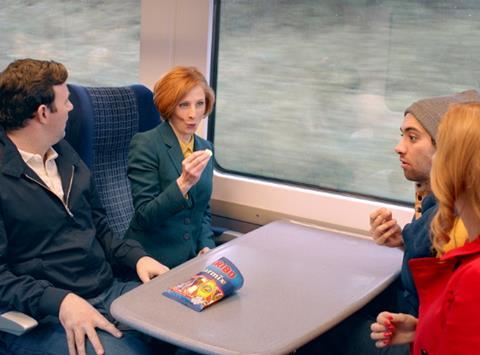 Haribo will air the latest instalment of its Kids' Voices ad campaign today (4 July), making it the confectionery brand's third TV commercial of 2016.
Following Platform and Pitch from earlier this year, the new 30-second clip, promoting the Starmix range, sees the return of the commuter characters from Platform as they share their 'childlike enthusiasm' for the jelly sweets.
The new advert, called Train, is set to appear across TV, cinema and VOD for nine weeks, with 'take outs' for Haribo's social media platforms.
"Our inner child story continues to unfold," said marketing manager Hayley Johnson. "As each commuter continues their journey with Starmix, we see a few more heartwarming moments and learn just what it feels like to have a favourite treat."
Last week, Haribo launched Starmix Hearts and Starmix Rings in an impulse format alongside Tangfastics and Maoam Pinballs, all with an rsp of 30p.