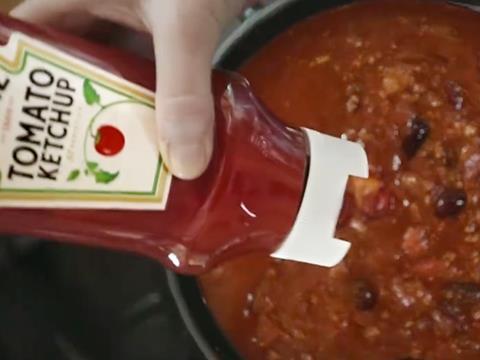 Heinz is marking summer with a big push for its sauces range, including one that hasn't been on telly before.

The ad is a prettily shot montage of serving suggestions, cannily positioning Tomato Ketchup as a good addition to a chilli. Other ideas are less imaginative, however - some Sweet Chilli Sauce spices up a stir-fry, Mayonnaise lands in a sandwich and Barbecue Sauce is added to, er, some barbecue food. Yellow Mustard makes a rather unobtrusive TV debut, meanwhile.

The boldest thing here is the choice of music. Nonsense song Bibbidi-Bobbidi-Boo (it's in Cinderella!), underscores the whole thing. It's certainly distinctive and catchy - though with the potential to become fiercely annoying, too.