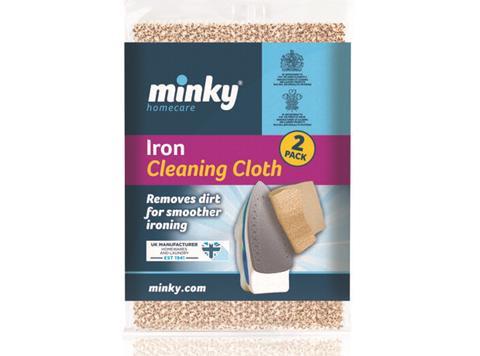 Homecare equipment supplier Minky is rolling out a new look across its entire branded range.
From September, Minky's laundry products, ironing boards, covers, airers and accessories will adopt the new branding, which features a new logo and design elements to highlight the features of each product.
"Over the past decade we have transitioned from a manufacturer with a small amount of branded lines to a brand-focused business with a strong presence in a much larger number of areas," said marketing manager Carol Devins. "To support the continued success and expansion of the Minky brand, we felt the logo and packaging design needed to be updated to better represent the brand values and the quality of our products.
The brand is also launching seven new products exclusively in Asda from next week: the M Cloth Hi-Tech Duster, Magic Erasers (two-pack), Universal Brush, Microfibre Scrubbing Cloth, Traditional Dish Cloths (two-pack), four-metre Lint Roller and Microfibre Kitchen Cloths (two-pack).
"Minky products are really popular among Asda shoppers and we are sure these new products will be received in the same way," said Minky product manager Charlotte Farrow.