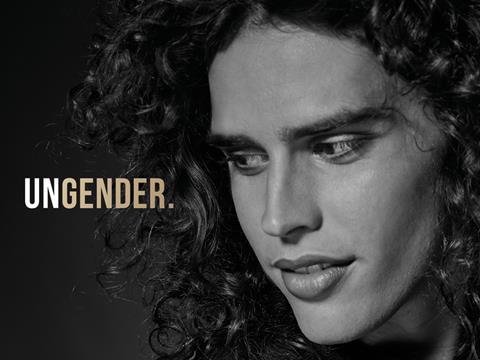 What it means to be a man in today's world has been dominating the headlines recently – and brands should take note if they want to remain relevant or, better still, make a positive difference.
We're becoming increasingly aware, thanks to mental health charities like CALM (Campaign Against Living Miserably) which has just teamed up with Tesco for a new awareness campaign, that many men struggle with what is expected of them by society and the more traditional concepts of masculinity – sometimes with devastating results.
For years, marketers colluded with the notion that guys should be tough, confident and powerful, while women provided the softer, more nurturing side to humanity. And while these exaggerated versions of femininity and masculinity are fading, some of the branding aimed at men is still a bit old-school and 'blokey' at heart.
Don't get me wrong, there's nothing wrong with being a bit of a lad, or with brands targeting that particular demographic – branding's job is to strike the right tone and message, not serve as some kind of moral arbiter. But masculinity isn't one-dimensional, so surely it's a good thing for marketers and their branding agents to celebrate the fact that there are all kinds of men out there.
When we worked with Unilever on the Lynx Find Your Magic campaign, we helped reposition the brand from being all about young guys aiming to attract the opposite sex and took a more progressive, inclusive point of view. It became about celebrating individuality, about finding your own style and being the best version of you.
For those of us who want to appeal to the Gen Z male in particular, branding and marketing strategies need to be rethought on an even deeper level.
In a few years' time, this generation will represent the largest consumer group on the planet, and it's a group that defies stereotypes and makes its own rules like no other before it.
Brands are starting to take note. Look at Milk Makeup – young women and men model the looks. It's not about being blue and gritty for boys and pink and glittery for girls; inclusivity and authenticity are key. Be aware though: get it wrong, position yourself in a space where you don't really belong, and you'll be called out on social media before you can say 'please share'.
Uniqueness is becoming more important, as outdated social and cultural constructs resonate less and less. This group of young men sway towards brands that celebrate self-expression and empowerment. It's all about fluidity and openness – a good thing in man's world beset with mental health concerns and the shocking stats that confirm them.
Ben Lambert is director of PB Creative