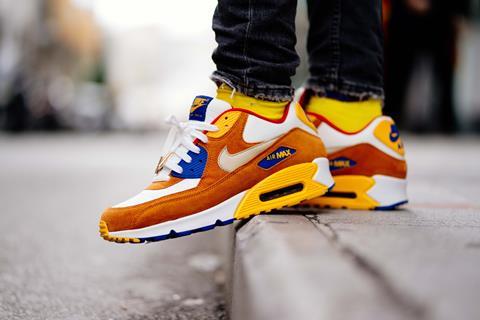 Having held executive management positions within a number of retailers including Tesco, experience has taught me two things: to win you must follow the customer and forge meaningful connections with them.
A key reason why Tesco was able to roll out Tesco.com with conviction was because of the direct connection it established with members of its Clubcard loyalty scheme, and its early moves online with Tesco Direct.
The grocer was able to combine its Tesco Direct e-commerce data with Clubcard data-based insight into who its customers were and what they liked to buy, to understand the potential value of committing to online.
Cross-referencing these digital customer and sales data points, generated across sales channels, showed the degree to which the newer digital channel fostered incremental, rather than substitutional, business for Tesco.
So, I'm heartened to see retailers and brands as diverse as Alibaba, Nike and Dixons Carphone facilitating deep levels of competitive insight using digitally enabled, data-driven customer connections and experiences today.
Alibaba, for example, recently expanded the perks and privileges for members of its paid customer loyalty programme, 88VIP. Like Amazon Prime, its Chinese rival relies on this subscription-based customer data.
Access to exclusive events and discounts is a small price to pay considering the returns: data-driven insight into what Alibaba's 88VIP customers want and do allows it to refine its total offer for every customer.
On average, 88VIP members spend more than RMB 100,000 per year (£11,389) – twice as much as other shoppers on the platform – which no doubt was a contributor to its 42% year-on-year increase in Q1 revenue.
Brands looking to build or extend a direct-to-consumer proposition are also realising the value of establishing an ongoing digital connection with consumers. The recent moves of Nike confirm this as a growing trend.
The shoe and sports apparel maker debuted Nike Adventure Club, a sneaker subscription for kids, late last month. Like Alibaba, Nike has realised it needs to offer customers added value to maintain a connection.
Targeting time-strapped parents by enabling them to save time on having their kids' feet regularly measured shows how Nike is borrowing the attributes of digitally native pureplays to level the competitive playing field.
It also puts Nike's recent augmented reality (AR) technology investment into even clearer omnichannel context. Its Nike Fit AR tool is designed to measure shoe size and ensure an accurate fit at home or in-store.
Developing digital and mobile technologies to offer consumers tools and services to provide more exclusive, relevant or convenient customer experiences is a great way to encourage frequency and foster loyalty.
Such development not only generates the data needed to put the customer at the heart of a business, but such customer-centred strategies are also the best way for retailers and brands to grow footfall and sales.
Dixons Carphone is another retailer I noticed last month, which gets the importance of investing in digital tools that encourage customers to connect and merge their online shopping journeys with their offline experiences.
The consumer electronics retailer has integrated an AR experience into the Currys PC World website. The service allows customers to browse 700 of its popular products and view how they would look in their homes.
The move merges online with offline, using AR as a digital layer in the real world to both compete with and augment the physical store's advantages. It has also reportedly driven a 30% sales uplift in some categories.
Just like Nike and Alibaba, Dixons Carphone is proving how crucial it is to embrace digital and integrate its tools and services into a total offer in order to recognise, keep pace with and win with consumers into the future.