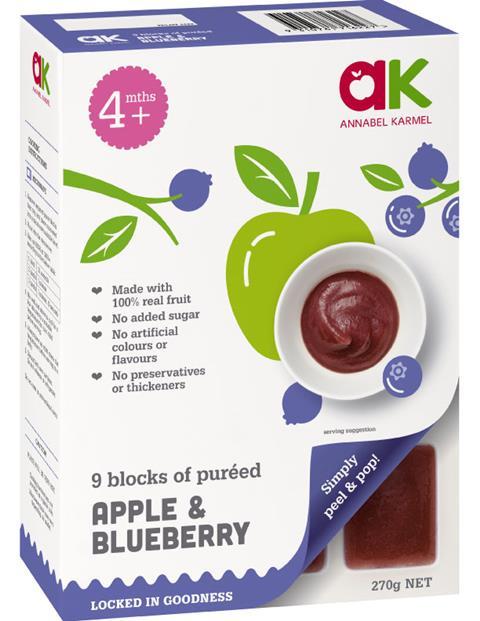 Annabel Karmel is aiming to grow her baby food business in the UK and overseas after securing its first external shareholder investment.
Property entrepreneur and Saracens rugby club owner Nigel Wray has invested £1.5m in the business, and will join the board alongside his daughter Lucy Wray Mercey, who had a baby last year.
"I look to invest in businesses that show true passion, drive, and vision to grow," said Wray. "Annabel Karmel is a great example of this, with the added benefit of 25 years of solid experience and credibility in children's food."
A proportion of the funding will be used to further develop international markets, with a focus on the Middle East, Hong Kong, China and the US.
The brand is this month rolling out to Coles stores in Australia after working with Australian frozen meals supplier Vesco to produce 33 baby and toddler products that have been forecast to deliver AUD$15m in first-year sales.
"This is a pivotal partnership for the business and a taste of things to come as we look to replicate our success across other international territories," said Karmel. "With my books translated into over 25 languages, my name is already becoming well known across the world."
In the UK, investment will support a new agreement with Tesco that will see the brand take 60% of the retailer's chilled toddler meals shelf space. An eight-strong range rolled into 100 Extra stores on featured space last week, extending into up to 600 stores from 13 April. Karmel claimed the deal will be worth £4m in retail sales.
Karmel will also focus on growing the brand's digital presence by spending more than £500,000 to transform it into a "resource and community hub for parents". The business said its website attracted 3.6 million users a year and was looking to triple visits in the first year of the relaunch, expected to go live at the end of this year.
Recipes and food advice will remain key content, and the company said it had identified an opportunity to build on its ties with other leading experts in their fields to expand into wider areas of child development. Elements will include expert tips and advice, and rewards for users.
"With 800,000 new births each year and 3.1 million time-poor, information hungry families with children aged 0 to 4 in the UK, there is vast growth potential in the digital space," said Karmel. "The key is to offer something unique and different to what's already out there. Getting it right will bring great commercial potential, as so many brands out there want to tap into the 'mum' market."