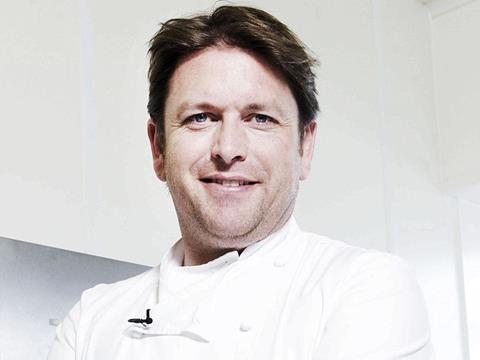 Former Saturday Kitchen star James Martin this week told The Grocer he was working up to three days a week to help drive the turnaround plans at struggling Asda.

Martin, who signed a partnership in April to be the face of the retailer, revealed he was also being allowed a strong input into efforts to improve its own-label offering and that his role was much more than just appearing in TV ads.

Speaking at the launch of Asda's Christmas food line up, which he has helped to create, Martin said he had been impressed with the calibre and experience of Asda's buying teams but said the supermarket had "not been shouting loud enough" about its quality.

"This is much more than just putting my signature on as a celebrity endorsement," said Martin. "I think people would be very surprised if they knew. I've been spending about three days a week working with Asda and it's been really good.

"I've been allowed a lot of creative input into the ads which they've been filming at my house but also they have allowed me to get very involved in the food, which is what it's all about for me. It's only been six weeks but I hope you're going to see a big turnaround."

Martin revealed it was a late-night phone call from outgoing boss Andy Clarke which convinced him to lend his support to Project Renewal.

"This all came about from me having a call from Andy at 11pm at night. I said I'd do it and I've been very impressed with the people working for Asda. There are buyers here who have dozens of years' experience and we just need to do a better job of making noise about that."

Martin is signed up until next year to appear in a string of TV ads created by Saatchi & Saatchi, also brought in by the retailer in April to try to breathe new life into its marketing.