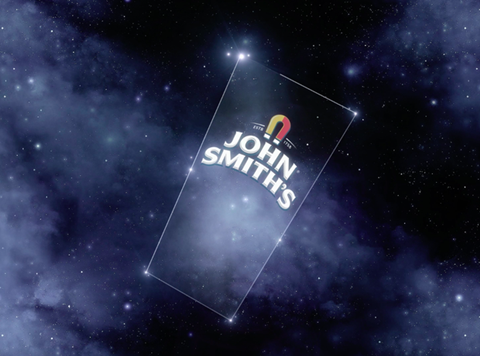 John Smith's is giving consumers the chance to 'own' a star, after the ale brand bought the rights to a pint-glass shaped constellation from the International Star Registry.
As part of its Only Ordinary By Name campaign, John Smith's will invite 'ordinary British blokes with extraordinary talents' to upload a video of themselves showcasing their special skills. The brand will pick 100 winners who will be featured in a video on digital platforms alongside the star they have won.
The constellation, which can be found by looking north, is situated next to Capella, the sixth brightest star in the sky.
The activity was created jointly by agencies Adam&EveDDB and Starcom MediaVest Group, and will be supported by social media, digital display and PR.
"This is a great way to engage with the passionate and extraordinary fans of John Smith's," said Ifeoma Dozie, brand director at owner Heineken UK.
"We can't wait to see the entries coming in. What ale lover wouldn't want their very own piece of the universe's first ever pint glass shaped star constellation – it's a real talking point and something we think our consumers will be chatting to their mates about in the pub."
Heineken declined to say how much it had cost to purchase the constellation. Individual stars, however, can be bought online, with prices starting at around £19.99.