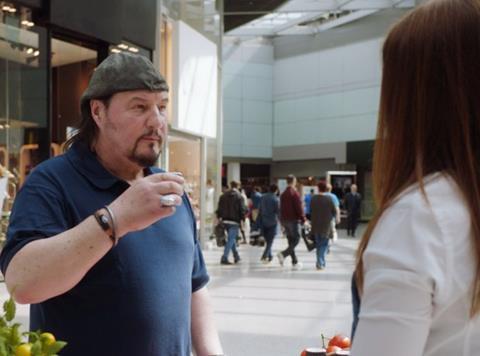 Discounter Lidl is going head to head with big brands in a series of blind taste tests, in a bid to push home the message that great tasting food doesn't have to be expensive.
Debuting tonight, the Shop a Lidl Smarter advertising campaign features members of the public sampling Lidl's products against competitor brands such as Cathedral City Cheddar.
The 30-second commercial, which is due to air on ITV1 at 7.15pm during the Emmerdale break, will run for 17 weeks. It will show testers rating Lidl's own products as good or better than branded rivals.
The ad comes on the back of research by independent market researchers Marketing Sciences Unlimited, which found that consumers considered a number of core Lidl products - from extra virgin olive oil to ketchup - on a taste par with branded alternatives.
"Our latest campaign is all about encouraging shoppers to let their taste buds guide them rather than be distracted by packaging and gimmicks – two things they're ultimately paying for themselves," Ronny Gottschlich, CEO Lidl UK said.
"Low price doesn't have to mean low quality, and our research conducted among 9,000 shoppers shows that the public agrees. We're really excited about this latest campaign as it allows the quality of our products to speak for themselves and brings to life our core principles of quality, range, provenance and, of course, value."
The latest activity will be supported by a multichannel marketing campaign across print, digital, cinema, social, PR, outdoor and in store and follows the retailer's successful #LidlSurprises campaign, which launched in September 2014.
Since then the German discounter, which supplies 10,000 stores in 26 countries including more than 620 stores in England, Scotland and Wales, has enjoyed great brand success including a 3.9%[Kantar, w/c 1st June 2015] share of the grocery market, its largest-ever share.
It has also witnessed a 40% increase in wine sales year-on-year.