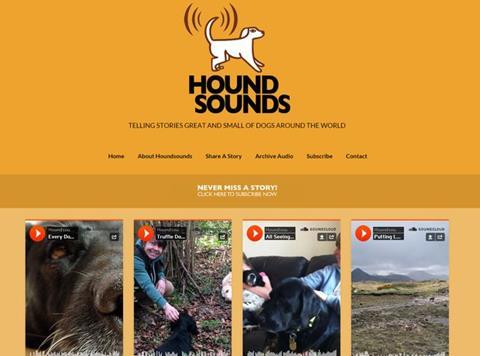 Pet food brand Lily's Kitchen is to sponsor the Houndsounds podcast for dog owners.
The free-to-download podcasts offer first-hand tales of dogs and their owners from around the world, said creators Cast Iron, who are independent radio producers. The shows would look into the culture, history and science of dogs, added Cast Iron, rather than offer tips on training, diet or breeding. It has launched with seven episodes, and subscribers will receive new, regular stories.
Lily's Kitchen founder Henrietta Morrison said she had wanted to do something that embraced peoples' passion for their four-legged friends.
"Houndsounds is the ideal opportunity for us to do this," she added. "It offers something unique and in a very modern format to dog lovers everywhere who enjoy listening to fascinating stories about our special relationship with our beloved pets, and seeing how much they make a difference to our lives."
Morrison added she hoped the tie-up would promote Lily's Kitchen as a pet lifestyle brand rather than solely a pet food supplier.
News of the sponsorship comes two weeks after Lily's Kitchen announced it was axing the petfood range it ­produces exclusively for Tesco. The Lily's By Lily's Kitchen products, which were introduced in Tesco a year ago, are to be phased out from August and will be replaced in the retailer's stores with the core Lily's Kitchen products from September.