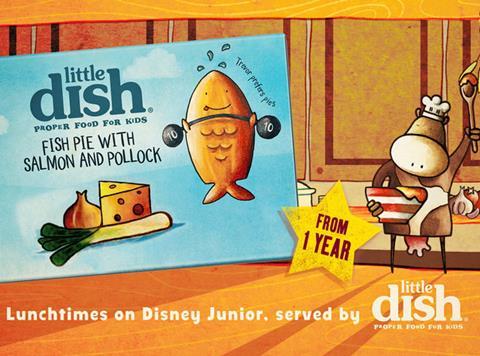 Children's chilled food brand Little Dish has signed a sponsorship deal with TV channel Disney Junior as part of a summer push.
The sponsorship kicks off next week (13 July) and will see Little Dish's Zoo Crew brand characters brought to life for the first time, in four indents. These will be screened around lunchtime programmes until the end of August. The partnership will include an online competition offering participant the chance to win a family glamping getaway or a year's supply of Little Dish meals.
"Little Dish fans are very fond of our Zoo Crew so we're excited to bring them to life for the first time as we send them on little adventures hunting for healthy ingredients," said marketing director Charlotte Tisdall.
At the beginning of this month, the brand embarked on a sampling campaign in Asda, Waitrose and Tesco stores across the South East, including a pop-up farmhouse kitchen where shoppers are invited to try the brand's toddler meals.
A Little Dish Family Cookbook, written by brand co-founder Hillary Graves, is set to be launched with Amazon and Waterstones next month (rsp: £14.99).