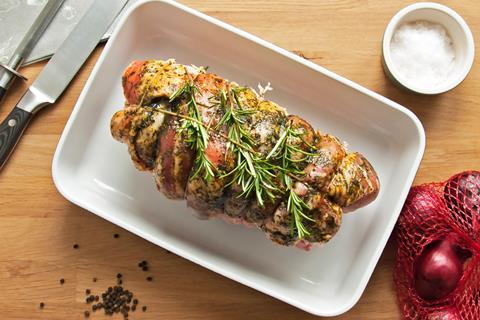 The annual question of what to have for Christmas dinner is quickly decided in my family. Lamb please, it has to be lamb. My only nod to innovation this year will be trying out a new recipe – lamb raan, from the beautiful new Dishoom cookbook: marinated leg 'pulled' into silky shreds and combined with a buttery, fragrant masala.
I've long been puzzled as to why lamb is not a more popular choice in the UK. The fact that it's marketed in such a boring, anonymous manner yet is usually more expensive than beef, pork, or chicken must have something to do with it. So I'm delighted to learn of a farmer-led British Heritage Sheep initiative to introduce the public to the distinctive flavours and eating experiences to be had from our native breeds.
The bones of the proposal – excuse the pun – is a marketing scheme that promotes diversity by identifying the 'ABC' of individual packs of sheepmeat: age, breed and countryside. Age would have three categories: lamb (up to 12 months); hogget (12-24 months); mutton (24 months-plus). Breeds would be confined to 60 UK native breeds developed before 1960. Countryside would be specific: Beulah hogget from the Brecon Beacons, for instance.
This injection of new energy and market-savvy 'foodie' refinement into the otherwise undefined, generic lamb category aims to inform the public and introduce much-needed differentiation in what has been a very standard lamb category. This focus on the nuances of breed and geography could entice younger shoppers and appeal to a marketplace increasingly interested in more biodiverse food experiences. It would flag up the fascinating portfolio within the category, Herdwick lamb from Lake Coniston, hogget from the Suffolk Fens, Welsh mutton from the Cambrian Mountains, Hebridean lamb from North Uist, and more.
Of course, there's a bigger agenda behind the initiative. The UK has seen a dramatic decline in the commercial use of traditional native sheep breeds, seriously threatening the sheep industry's gene pool. This erosion of biodiversity extends well beyond existing rare and endangered breeds and includes many breeds that are currently considered as mainstream.
This progressive initiative could be a game-changer for sheep farmers. I really hope it attracts the solid financial backing it deserves.