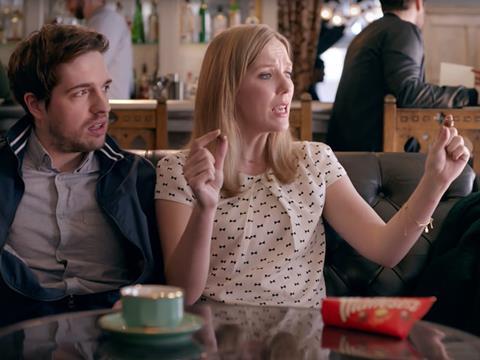 Maltesers has a history of female-focused ads in which the protagonists are 'naughty' in some way. A new campaign - 'look on the light side' - adds bite to this formula.

Many an 'edgy' ad tries to delve into darkness, but rarely is it done with such an impressive lightness of touch. One touches on death - as a woman tastelessly winds up a pal with a story about 'Sarah's gran', who was walking on a clifftop when a gust of wind… blew her hat off.

Its counterpart is sharper still: a woman conducts a conversation with her boyfriend entirely in a high-pitched baby voice, using two Maltesers as their avatars, explaining that she's seen him snogging someone else. Then she flicks his tiny likeness across the room. Painfully funny.