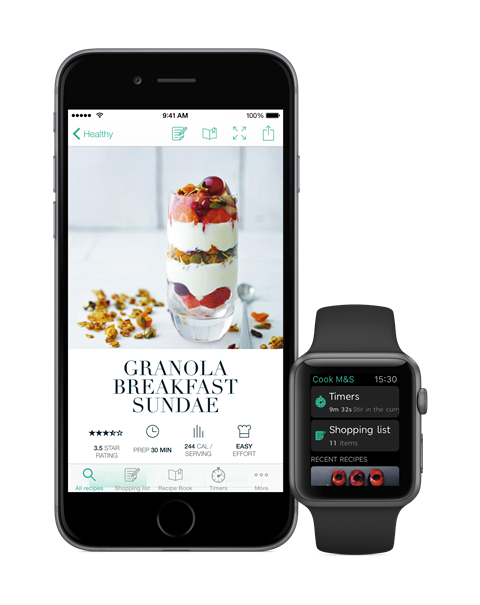 "Cook with M&S", an app that takes consumers through every step of cooking from purchasing to plating, is to feature on the new Apple Watch, which launched last week.
The app will offer, appropriately for a watch, features and instructions based on cooking time for individual recipes, as well as the ability to "tick off" grocery items as the wearer shops.
"When we first developed Cook With M&S, we were aiming to provide not only recipe inspiration, but a tool that offers practical help in the kitchen," said Peter Wright, product developer for M&S Digital Labs. "While currently only in its infancy in terms of mainstream consumer use, over the next year the role of wearable tech in customers' everyday lives is set to grow as developments like the Apple Watch come to market."
Cook With M&S achieved 150,000 downloads in the first three months of its launch for more traditional devices.