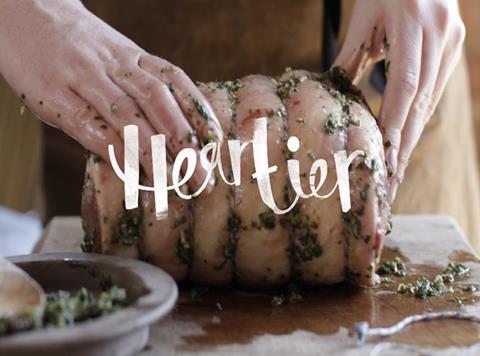 Independent produce site Market Porter is undergoing a rebrand to better reflect the quality of its food.

The online delivery company will change its name to Heartier next week in a bid to put a greater emphasis on the quality of its ingredients, which come from 30 independent suppliers across the UK.

As part of the rebrand, the company will also look to grow its supplier base and offer more "everyday" recipes on its site.

Market Porter will also host more tasting evenings, following its sell-out Great British Menu events in central London last November.

The company first launched as an online butcher in May 2014, when it was called Meat Porter. As it grew to include a wider range of produce including cheese and chocolate, its name changed to Market Porter.

Director Stefan Porter said the latest rebrand was down to an in-depth survey of customers by phone and email. The company's marketing originally focused on the freshness of its produce, which it could deliver by cutting out the supermarket.

But Porter said customers were more concerned with the quality of the food.

"It became very clear what customers loved about us more than anything was the high quality of the food," he told The Grocer. "They were telling me how much that meant to them."

"So we wanted to make sure our branding was rooted in being about people who really love food, both the producers and the people who eat it."

Market Porter runs 10 subscription services for different produce categories, including meat, cheese, steak and 'posh chocolate'. It also offers one-off deliveries, which cost £4.95 or are free over £50.

The company currently has 35,000 customers in the UK.

In March, collapsed online delivery service Hubbub urged its 40,000 former customers to back Market Porter, which it claimed was a like-minded operator.