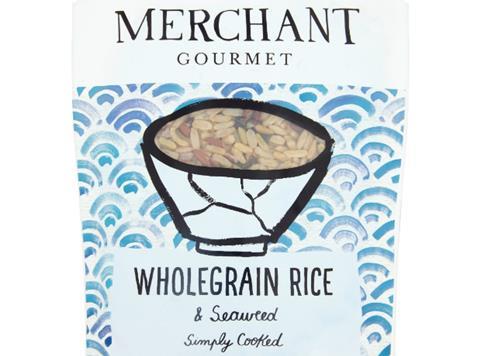 Merchant Gourmet has refreshed its packaging in an effort to 'reconnect' consumers with the chestnut and grains brand.
The new look will cover Merchant's entire portfolio and be available from January in the hope to reflect the 'authenticity' of the ingredients, with a focus on 'real food'. The cooking instructions have been changed to emphasise that best results come from boiling, in a move away from 'microwave culture'.
"Our aim now with the packaging redesign is to increase standout on shelf by focusing on colourful and uplifting design cues that not only communicate our values of uncompromising quality, but also inspire our consumers to get creative," said Sanjay Davda, sales and marketing director at Merchant Gourmet, which is hoping to sell more than two million pouches of whole chestnuts over the Christmas season.
"This is promising to be another extraordinary year for us, with our ready-to-eat range of pulses and grains experiencing 15% year-on-year growth," Davda added. "We're confident this relaunch in 2017 will drive this even further."