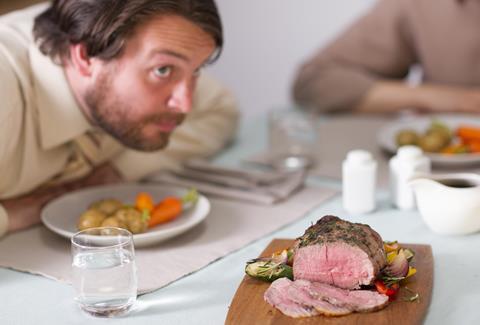 AHDB's high-profile mini roasts marketing campaign created an £18.6m 'halo' effect of incremental sales for beef, lamb or pork joints last autumn, the levy board has said.

The campaign, which is now in its third year and reached 22 million households through TV, press and digital activity, added some £1.3m in mini roast sales during the eight-week campaign last autumn. This contributed to a 10% sales uplift of mini roast cuts during 2016, it said.

It delivered a return on investment of £1.77 (within the beef and lamb mini roasts category) for every £1 spent, rising to a return of £25.56 across the wider red meat category as shoppers were inspired to buy more meat more often.

"The time and money invested is paying off, with research showing mini roasts are attracting new customers - converting people who simply don't buy or rarely buy red meat joints, to become regular customers," said AHDB Beef & Lamb strategy director Laura Ryan.

Retailers had also backed the initiative, AHDB said, bringing 28 mini roast joints to market during the past two years.

"Mini roasts were chosen as a campaign focus because - despite being an iconic British favourite - the traditional roast dinner was in long-term decline," added AHDB head of beef and lamb domestic marketing Nick White.

"With the increase of one or two-person households, family gatherings for a big Sunday lunch are becoming more and more infrequent," White added. "The campaign promoted mini roasts as being perfect for a midweek meal and for two people. The PR activity that complemented the advertising campaign encouraged couples to have mini roasts as part of a 'date night' to liven up the week."

AHDB said it planned to "engage even more with the supply chain ahead of launching campaigns thus maximising impact to the end consumer", during the next two years. Mini roast cuts are also being promoted as part of the Ladies in Beef Great British Beef Week, between St George's Day (23 April) and the 1 May bank holiday.