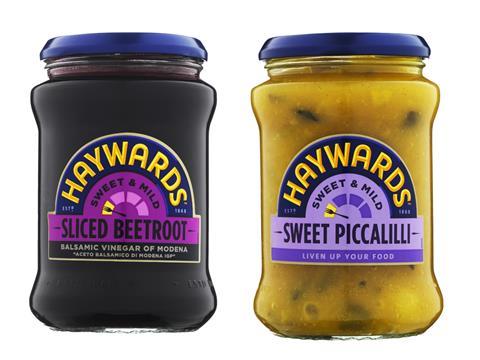 Mizkan Euro is relaunching the Haywards brand as it looks to revive the pickled vegetable market.

The supplier said the revamp followed research that had resulted in development of a 'tang-o-meter' on labels to indicate flavour.

Mizkan Euro - set up in 2012 when Mizkan bought Haywards from Premier Foods - said it had worked with Japanese vinegar experts to develop new recipes including a milder, sweeter flavour to attract younger consumers.

The new-look range is rolling out from this month and will be backed by a £700,000 marketing push including regional sampling, digital support, outdoor and sponsorship.

"Although we have seen value decline in the pickled vegetable category due to high levels of promotional activity, there is a huge opportunity as fashionable gastronomy is going through a pickling revival," said Hayward's brand manager Kate Charman. "We are keen to seize this opportunity and add value back into the category."

Former General Mills boss Jim Moseley this week joined Mizkan Euro as MD.