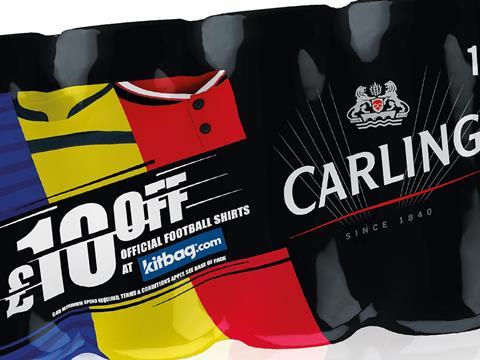 Carling has announced a commercial partnership with football's League Managers Association (LMA).
The deal will see the LMA – members of which include Jose Mourinho, Arsene Wenger and Louis van Gaal – support a number of consumer promotional programmes, trade and internal activities for the Molson Coors brand.
Carling is already a partner of St. George's Park, the FA's national football centre and home of the LMA.
"Following the announcement of our partnership with St. George's Park last year, this agreement is further testament to the strength of our relationships within this industry," said Molson Coors customer marketing director Alpesh Mistry.
"We believe that this partnership with the LMA will add real value to the Carling brand, and will create future opportunities for our customers across the UK."
LMA chief executive Richard Bevan said Carling was a brand that was "synonymous with football" in the UK. "We are delighted to engage with brands working in the game and as such Carling is a natural fit," he added.
Carling's association with football includes a current on-pack promotion, in which shoppers buying a 10, 12 or 15-pack of the lager receive a £10 voucher for online sports retailer kitbag.com.
The brand has also teamed up with former Premier League player Jimmy Bullard to launch a 'shirt amnesty', giving fans the chance to trade in an old shirt with the name of a recently sold player on the back for a new one, free of charge.