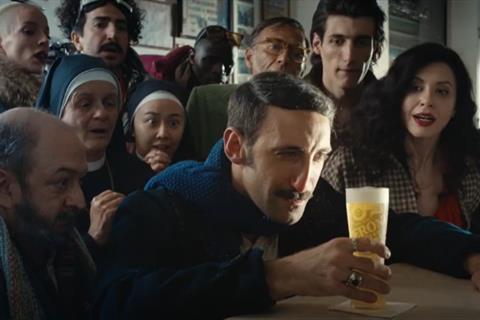 This summer, Peroni set an ad in the UK, where Brits made the most of the country's occasional ray of sunshine to refresh themselves with its Stile Capri lager.
Now the brand has taken us back to Italy for its first winter campaign – but not for a dose of Mediterranean sun. This ad takes place in Turin, purportedly during a period of record snowfall. Our hero, Nino, determines to dig his way through the drifts, Moses-style. He's encouraged along the way by his momma, some pals and a couple of nuns – eventually enabling them to make it with him to… the pub, of course, where he celebrates his feat with a glass of ice-cold Italian lager.
It does feel incongruous (though Coors also sells beer in the snow) – but Peroni is clearly hoping the heart-warming tale of triumph over adversity will help drinkers 'live every moment', no matter how chilly it is.