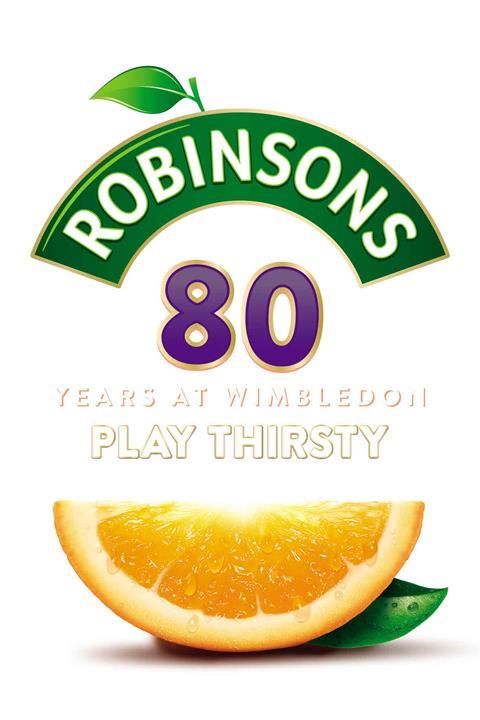 Robinsons has extended its sponsorship deal with Wimbledon for five years.
The deal will see the Britvic brand, which is this year celebrating the 80th year of its partnership with the event, continue as the official still soft drinks provider at the tennis championships until the end of 2020.
"Robinsons has played a central part in Wimbledon's rich history and we are excited the brand will continue its association with the world renowned tournament, which is the highlight of the summer for millions of people," said marketing director Kevin McNair.
Mick Desmond, commercial director at the All England Lawn Tennis and Croquet Club, said: "Our partnership with Robinsons has become one of the enduring memories of the British summer and we are delighted to be celebrating both the renewal of the contract and Robinsons' 80th anniversary with the championships."
Robinsons launched a multimedia campaign earlier this week (29 June) to mark its 80-year partnership with Wimbledon. Coinciding with the tournament, the 80 Years at Wimbledon push includes TV, outdoor, print and a social media competition.