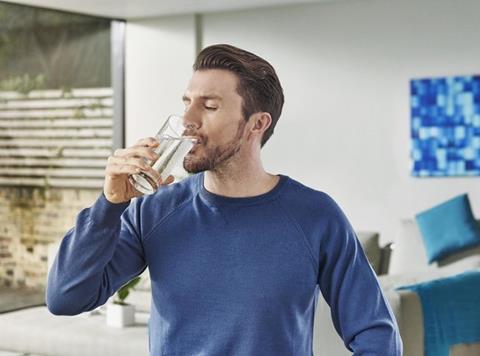 SodaStream is back on the small screen for the first time in four years, as part of a £2m push.

The TV ad, launched yesterday in the UK following "significant success" in other parts of Europe, is centred on a new 'more refreshment, less lugging' theme.

It depicts a couple in their home, enjoying fresh sparkling water on tap from their SodaStream machine as they watch their neighbours return from shopping, lugging heavy plastic bottles.

On air for seven months across the course of the year, on primetime spots including Coronation Street, The Simpsons and Hollyoaks, the 20-second commercial would take the brand "firmly into the 21st century", claimed head of marketing Rachel Smith.

"We are confident it will help drive consumer demand," she said, adding the rollout of the 'more refreshment, less lugging' platform in other European countries had resulted in "significant sales increases".

SodaStream is supporting the TV push with digital and PR activity.