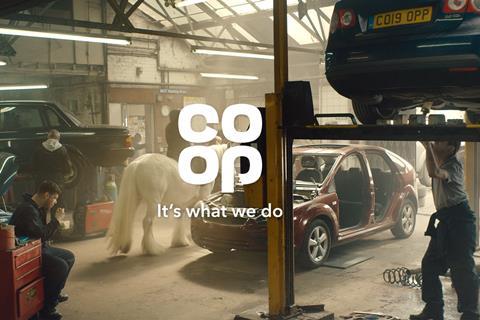 The Co-op has kicked off a major advertising campaign with a new strapline across all three of its major business areas.

The new campaign, which went live on Saturday, focuses on the investment the Co-op puts back into communities from its food, insurance and funerals arms.

The campaign, created by Lucky Generals, also see the introduction of the new 'It's what we do' strapline.
"Building stronger communities by being a stronger Co-op is what we do," said chief membership officer Matt Atkinson. "We already run our businesses differently to most and this means we can do things that benefit our members and their communities and not just a small group of institutional investors in the City of London.
"The success of our ethical-led business means we can re-invest our profits and our plan is to use our profits to rally people to come together to care for their local community. This is about the power of co-operation and it's what we've been doing for 175 years."

Co-op customer director Ali Jones added: "We exist not only to make a profit by doing good things, but also to do good things with the money we receive. As we enter an era where consumers are increasingly demanding that businesses take a lead in improving their communities, we need to seize our opportunity, decisively. In particular, we need to communicate our co-operative difference and show that it's not just a token gesture, it's what we do."

The first phase of the campaign will involve national adverts while a second phase will be targeted more locally.

There will be 120 out-of-home executions with a message personalised specifically for the area in which it is located. Some 222 cinemas will run ads with different end-frames relating to specific causes in the local area.