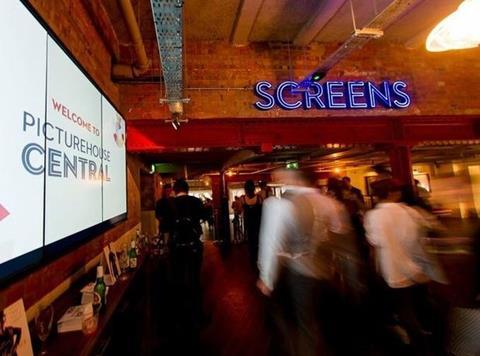 Campaigning group There's A Beer For That has announced two new partnerships, heralding a summer of high-profile promotions of beer as an accompaniment to food and events.

The group, backed by Britain's Beer Alliance, is linking up with Picturehouse Cinemas and the Telegraph Media Group to reach audiences through recommendations for food and beer pairing in print and on screen.

"Both the Picturehouse and Telegraph partnerships will help to convert the positive attitude change we are seeing towards beer into real behavioural change, by encouraging people to choose a beer with their informal meal in the cinema or at home, during the summer months or at any other time of year that they might fancy," said TABFT's programme director David Cunningham.

"There's A Beer For That is dedicated to helping people discover the quality, diversity and versatility of beer and our strategy for this year is to speak directly with consumers via mediums that they know and love.

"Both the Picturehouse and Telegraph partnerships are brilliant opportunities for us to show that there is a perfect beer for most people and most occasions."

The partnership with Picturehouse Cinemas launches on 6 July with a 32-week campaign across all the group's 23 locations designed to educate and excite cinema-goers on "the quality, diversity and versatility of beer, particularly in relation to food and film".

Cinemas will host more than 50 beer and food pairing events, with further recommendations from staff and on menus, as well as TABFT material, online, and through a bespoke cinema advert.

TABFT's partnership with Telegraph Media Group will include a weekly feature in the Saturday Telegraph Magazine celebrating a series of national occasions and how they can be heightened through a perfect combination of beer, food and film.

Each article will have a beer and food recommendation from experts Annabel Smith and Xanthe Clay, with the film selected by film critic Robbie Collin.

The partnership launches on 11 June with its first feature celebrating Beer Day Britain. It will run for 21 weeks.

In addition, TABFT and The Telegraph have created a supplement, 'The Ultimate Guide to Summer', which will be circulated to 1.5 million readers inside the Saturday Telegraph on 18 June. Designed to be an indisposable guide to all the great events and activities taking place over the summer months, the supplement will bring beers, food and occasions to life for readers.

Melanie Danks at Telegraph Media Group said its readers were discerning drinkers with a real interest in film. "We believe the weekly articles and the supplement will focus on areas that are genuinely unique and engaging for our readers," she said.