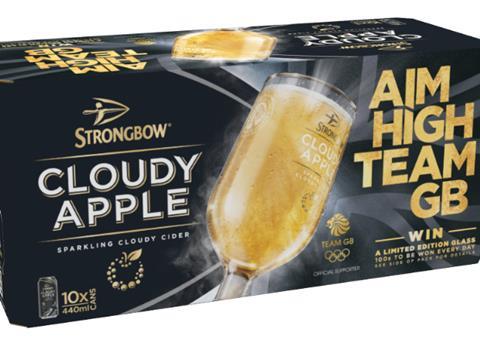 Campaigners on the warpath against food and drink company sponsorship has become as much of a tradition in the Olympics as a bunch of athletes being kicked out for taking performance-enhancing drugs.
Sure enough, the opening ceremony was not even under way before we got the latest controversy.
Health groups went on the attack against official Olympic sponsors Coca-Cola and McDonald's, whose backing they claim has turned the event into a "carnival of fast food".
In a new twist to the furore over the 2012 London Olympics, which saw the McDonald's village at the heart of the regenerated Stratford site take on a symbolic significance all of its own, this time campaigners made it personal with a tirade against Food & Drink Federation director general Ian Wright.
Wright dared to suggest such outrage over fast food sponsorship was a peculiarly Western phenomenon, adding fuel to the fire by describing McDonald's and Coca-Cola as having shared Olympic values.
Today there was a new chapter on the same theme as doctors and public health groups turned their venom on Strongbow's sponsorship of Team GB, arguing the backing by the Heineken-owned cider giant was more likely to encourage underage drinking than it would Olympic records. (There was no alcohol sponsorship for the British Olympic Association in London).
Not even Strongbow, whose Let's Own It ad features hordes of drinkers gathering to back the British athletes (although it's not actually allowed to show any real athletes under advertising laws), would dare to suggest its motivation was to uphold Olympic values, although it launched a spirited defence of its backing, which it said was aimed squarely at "supporting the supporters".
In fairness, the biggest criticism of the Strongbow ad is not that it's likely to lead to thousands of otherwise would-be Usain Bolts hitting the cloudy cider – rather it shows how out of tune brands can be with the typical Olympics watcher. How many of us in the past few days have got together with large groups of mates and headed for an all-night bar, gripped by the Olympic action? This is not the World Cup (or even the Euros), for goodness' sake!
As for the health debate, the ads may be new but the argument is exactly the same and the two sides are as far apart as ever. Health campaigners will never agree that alcohol companies or food giants like Coca-Cola should be allowed anywhere near sporting events like the Olympics, no matter that a ban would mean they lose out on billions in sponsorship.
But one difference to this year's Games and that predictable row is the economic backdrop, which appears to have given an extra spring in the step to sponsorship players that claim it's an important boost to the economy, no matter if you back them or not.
Campaigners have for years urged the government to ban sports sponsorship by so-called junk food and drinks companies and have got precisely nowhere. Do they really think that with the current economic headwinds things will be different? It's about as likely as calling all your mates together to watch the women's hockey with a four-pack of Strongbow.