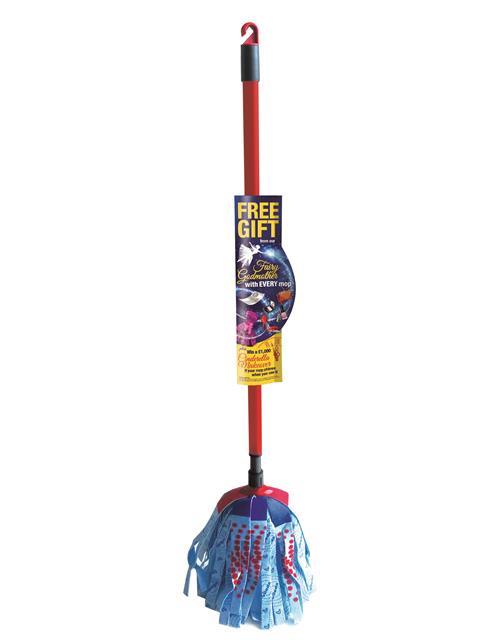 Household cleaning brand Vileda has launched an on pack promotion alongside a 'magical mop' based on the new Cinderella movie from Disney.
Running from the beginning of next month, the Happy Ever After push will be rolled out across 130,000 Vileda floor mops, with each purchase guaranteeing a prize ranging from spa treatments to handbags.
In addition, eight 'enchanted mops' will be rolled out which, when used, will chime and flash to alert the lucky cleaner that they have won a £1000 'Cinderella makeover'.
The activity had been designed to "generate excitement" and drive shopper footfall, said trade & marketing manager Emmah Littlewood.
"With all the hype around the launch of Cinderella, we thought it would be fun to add a little magic and give all our customers a happy ever after," she said. "We were going to engineer our enchanted mops to chime on the stroke of midnight, but we thought that might cause a bit of a disturbance!"