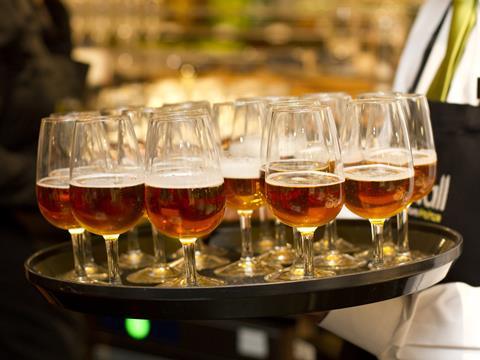 Waitrose is continuing its partnership with the campaign group There's A Beer For That with a tasting at its largest store in the country tonight.
The event will be hosted by beer sommelier Jane Peyton in the café of Waitrose Canary's Wharf store in London. Guests will be invited to try a six-course tasting menu, prepared by Waitrose chefs, with each course accompanied by a different beer selected by TABFT.
The ticketed event takes place from 6pm to 8pm tonight with the free tickets distributed to Waitrose customers in the Canary Wharf store.
Waitrose began partnering with TABFT last year and has held a number of outreach events with the campaign group. In-store activity over the past few months has included developing beer carriers to educate shoppers on different styles of beer and pop-up beer sampling in the beer aisles.
"Working with Waitrose has been the perfect partnership for There's A Beer For That, as it shows how successful it can be to work with a retailer that targets a new demographic," said TABFT marketing lead Neil Gannon.
"This really highlights the quality, diversity and versatility of the beer category and it's great to be able to bring these new possibilities of food and beer pairing to Waitrose customers."