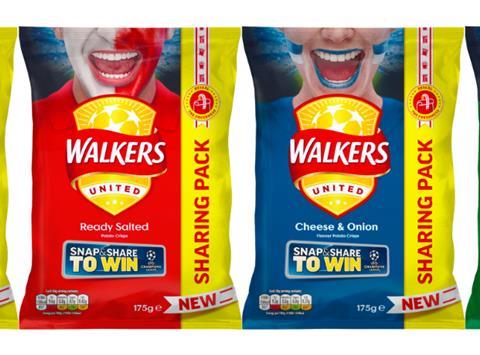 Walkers is marking its sponsorship of the UEFA Champions League with a resealable sharing pack and an on-pack promotion.

Available in Ready Salted, Cheese & Onion, Salt & Vinegar, and Prawn Cocktail, the new 175g bag (rsp: £1.50) will roll out on 23 January and be supported by a TV ad.

From 30 January, the Snap & Share push will invite shoppers' selfies with a chance to win Champions League-related prizes. It will run for 12 weeks.