Team GB's heroes delivered in London - and their sponsors felt the benefit. But what opportunities remain now the flame is out?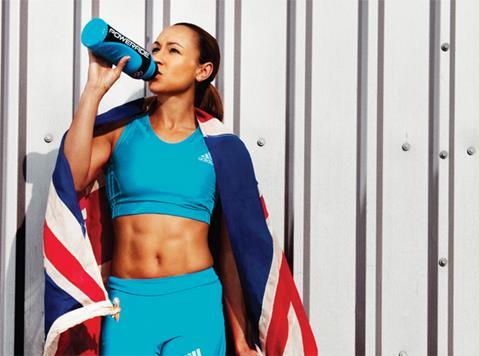 For fmcg companies looking to sponsor a British athlete, the quandary before the Olympics was choosing which horse to put your money on. In the event, the Olympics was so successful for Team GB, it was hard not to back a medal winner.
Yet attention is bound to focus on the value (or otherwise) for official sponsors, particularly since some of Britain's biggest success stories were either missed (Bradley Wiggins) or sponsored by an arch rival (Mo Farah promotes GSK's Lucozade Sport).
So who were the winners and losers in the off-the-track sponsorship battle? As our grocery medal table shows, P&G's army of brand ambassadors top our table, with the likes of heptathlon gold medallist Jessica Ennis (Olay), and gold medal-winning cyclists Sir Chris Hoy (Gillette) and Victoria Pendleton (Pantene) estimated to have raked in up to £300,000 each from the fmcg giant. Having bagged as many golds as Jamaica between them, marketing gurus argued it had been a steal.
"P&G must be absolutely elated," says Clifford Bloxham, head of Octagon UK's athletes and personalities division. The Sunday Times even christened Ennis "the new face of Olay" on its cover.
"We have Mo signed up until early next year at least and we are planning a whole range of activity"
Jon Ridgeon, former Olympic hurdler and commercial director at sports marketing firm Fast Track, agrees P&G was a big winner. "Its campaign linking athletes with support of their mums was very clever."
Timing was also key, adds Ridgeon. "The advertising worked particularly well for those that started their Olympic journey earlier. In the case of Coca-Cola, its endorsement of Ennis as a brand ambassador began in 2010 - after ditching football star Wayne Rooney - and it won't mind the images of athletes sticking out their Powerade-tinged blue tongues.
But it wasn't and won't be all Ainsleyesque plain sailing for sponsors hoping to bask in the golden glow of London 2012. Though rival grocery and fmcg advertisers found themselves hamstrung by strict advertising restrictions during the Games, which bar athletes from being used in advertising aside from official sponsors from July 18 to August 14, they're still planning to cash in.
GSK told The Grocer it was champing at the bit to capitalise on the performance of long-term ambassador Mo Farah, the only Brit to really compete with Ennis on headline count. "We can't wait for the blanket to be lifted. His performances are gold dust for us," says Simon Freedman, brand director for Lucozade Sport. "We have Mo signed up until early next year at least and we are planning a whole range of TV, print, outdoor and in-store activity."
grocery medal table
COMPANY/PRODUCT
GOLD
SILVER
BRONZE
ATHLETES
SPONSORED
P&G* (various)
4
1
0
9
Highland Spring
2
0
0
1
Lucozade
2
1
1
3
Coca-Cola* (Powerade)
1
0
0
1
Premier (Hovis)
1
1
0
1
Nestlé
1
0
1
2
Subway
0
1
1
3
Gatorade
1
1
0
1
Kraft* (Cadbury)
0
0
1
3
King of Shaves
0
0
0
1
* Olympics sponsors
"Some of the campaigns run by the non-Olympic sponsors have been very effective," says Ridgeon. He cites Subway, the sandwich chain, as a success story, after it signed up gymnast Louis Smith and boxer Anthony Ogogo - who went on to win silver and bronze respectively. Conversely, McDonald's looks conspicuous by its absence. As does Kraft, for that matter.
Another irritation for sponsors is likely to be Nestlé, which boasts bronze medallist Tom Daley in its team.
And while Coca-Cola's Abbey Well was the official water of London 2012, Highland Spring celebrated as Sir Chris Hoy made cycling history and will look to use the GB flag-bearer as its own. But it could so easily have had two triumphant Scots, Highland having parted ways with Andy Murray last year, only to see him reach a Wimbledon final and then thrash the great Roger Federer in their Olympic rematch.
And though Mo flew, triple jumper Phillips Idowu, another of Lucozade's star names, bombed. Even P&G had its let downs, with Paula Radcliffe - undone by a bad foot - having plenty of time to stay at home with her Fairy and Pampers.

Will King, of shaving products company King of Shaves, sponsored sprinter James Ellington after the athlete put himself on eBay in a last-ditch attempt to reach the Games. Alas, there was to be no happy ending, Ellington crashing out with his slowest time all year - though King was insistent his sponsorship would ultimately prove more substantial.
But while Ellington's value will crash, other medal-winning athletes will be able to command huge fees. "Only a handful will be chosen by fmcg firms, but for those few that are, it could catapult them into an entirely new league," says Ridgeon. Among these is likely to be flame-haired "Olympic torch" Greg Rutherford, who thanked his local Rotary club after winning gold in the long jump. Already, Spice Girls creator Simon Fuller is said to have approached Rutherford, along with cyclist Laura Trott - who topped The Grocer's poll for the next big thing this week - as well as gymnast Smith.
With attention turning to Rio 2016, Robbie Grabarz, a bronze winner in the high jump, is also in contention, and offered a not-too-fussy come-and-get-me call to sponsors, speaking of his love of Shredded Wheat, muesli and peanut butter while promising he had no problem posing nude.
Yet with so many heroes to choose from, Team GB's success will benefit very few Olympians, experts predict. "I would imagine three or four gold medallists will have a very lucrative long-term career but because there have been so many winners there will be an element of the rest having their value diluted," says Octagaon's Bloxham.
"The likes of Jess Ennis, Bradley Wiggins and Andy Murray will be in huge demand and I think you could see any one of these heading up a healthy eating campaign, with suppliers or supermarkets themselves. But it's a fallacy that there are loads of deals to be done."