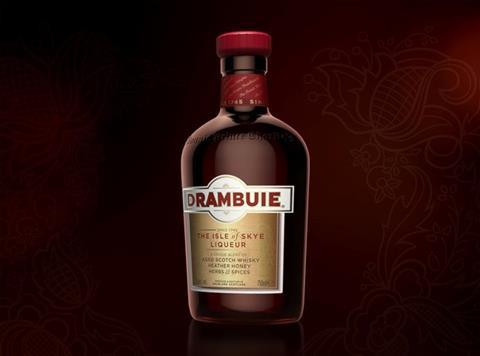 William Grant & Sons has unveiled a new look for Drambuie aimed at tapping the nation's growing taste for cocktails.

The revamped bottle features intricate Jacobite illustrations introduced to depict the liqueur's 270-year-old Isle of Skye provenance, alongside an iconic cockade as worn by Bonnie Prince Charlie.

The new look had been designed to reclaim the spirit's "rightful place on the modern cocktail scene", said the Scottish spirits supplier, which acquired the brand in 2014.

The overhaul followed global insight studies that showed an "existing, if latent, love" for the drink itself, but a "loss of appreciation" for the brand since its relaunch seven years ago, said global brand manager Cat Spencer.

"Drambuie underwent a radical redesign in 2009 in an effort to rejuvenate the image and attract a new audience, but this was a move that modernised it beyond recognition, with consumers lost as to when and why they would drink it," she said.

The latest design would help "refresh the Scotch-based liqueur" she added.