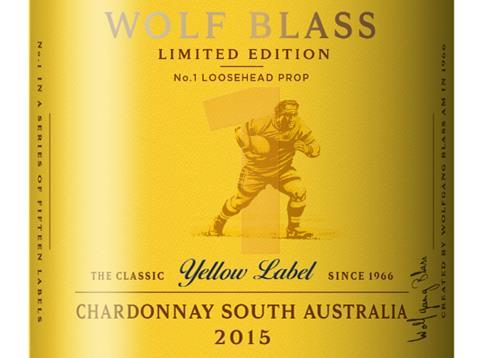 TWE Europe is bringing back the Wolf Blass 'rugby bottles' for the brand's Yellow Label wine range in time for the Six Nations competition.
The limited edition packs comprise a variety of collectable labels across Yellow Label cabernet sauvignon and chardonnay, featuring illustrations of rugby union numbers and positions.
They will be available from the beginning of February as the Six Nations kicks off, having previously been used in Wolf Blass' Winning Line-Up push that launched in October 2015 to coincide with the Rugby World Cup.
The "huge success" of the initial promotion made revisiting it a "no-brainer", said Caroline Thompson-Hill, head of marketing for TWE Europe. The labels "really connected" with shoppers and had led to some "outstanding sales results", she added.
The latest drive is a continuation of the £1m Chase The Cap rugby campaign that launched in the UK in last October.