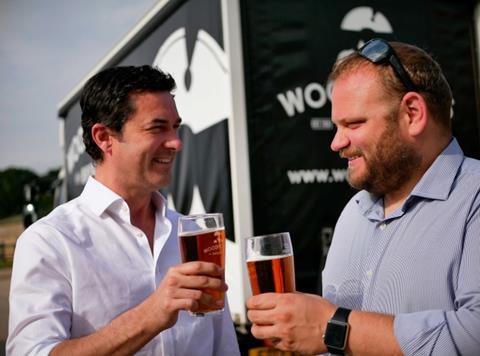 Woodforde's Brewery is giving its portfolio of beers a major rebrand, and is to launch a new lager.
The Norfolk-based brand is getting a new identity "linking with the legacy of Norfolk's favourite son, Admiral Lord Nelson".
Refreshed packaging featuring a silhouette of the iconic general is will roll out across SKUs, featuring a silhouette of the naval hero. The changeover is expected to be completed by December.
The rebrand was "integral to our strategy to build an even stronger national profile", said Woodforde's chief executive James Hughes.
The brand also plans to launch an as-yet-unnamed lager, following a "substantial investment in expanding Woodforde's range".
"The beer sector is constantly innovating and the competition for space on shelf is tough," added COO Nick Dolan. "We intend to ensure that Woodforde's is well-placed to battle for a deserved prime position by ensuring our brands stay relevant in taste, style and design."
Woodforde's is currently listed in Waitrose, Co-op and M&S. The brewery also produces M&S's own-label bitter.