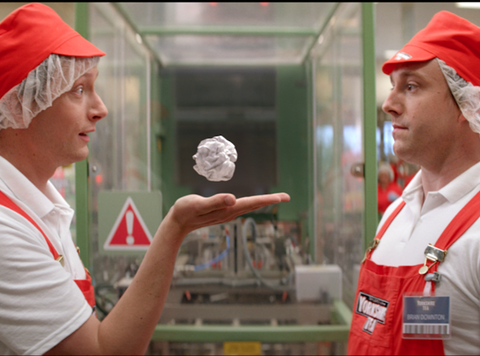 Yorkshire Tea is hoping to teach the British public 'how to do things proper' in a new £5m push for the brand.
The campaign kicks off today (6 July) with a new TV ad focused on the brew's "passion and uncompromising dedication" to doing things properly.
The commercial, which replaces the current cricket creative based on the brand's status as the official hot brew of the England team, features a flippant act of poor waste paper disposal to showcase why 'proper really matters'. It transports the viewer to Brewtopia, a place where Yorkshire Tea leaves no stone unturned in its pursuit of the perfect brew.
The commercial marks the start of a year-long campaign that will comprise outdoor, digital, experiential and social media aimed at drawing in tea drinkers by demonstrating how doing things "carefully, personally and lovingly" really matters, said marketing manager Kevin Sinfield, adding the push would "challenge the nation's tea drinking habits and brand choice".
"We're still very much a nation of tea drinkers and yet, all too often, there is a sense of apathy towards the product," he said.
In line with the brand's previous TV ads, the new 60-second execution features Yorkshire Tea employees from all areas of the business alongside some 'famous friends' of the brand, including former England cricket captain Michael Vaughan, rising music sensation Hannah Trigwell and extreme adventure cyclist Mike Hall.
The campaign will also celebrate Yorkshire Tea's third year as official brew of the England cricket team.