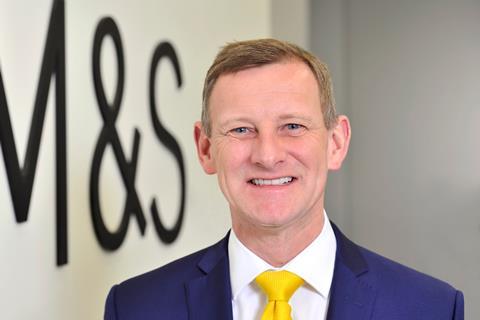 M&S's CEO Steve Rowe has set out the retailer's efforts to improve diversity, a year after he said "urgent action" was needed.
In an open memo to M&S staff today, Rowe said the business was "moving in the right direction" but still had "a huge amount more to do in the coming year" to become more diverse and inclusive.
The CEO's comments come one year after the death of George Floyd in the US sparked a series of Black Lives Matter demonstrations across the globe.
Last June, Rowe pledged to take action to achieve higher diversity and inclusivity standards, including recruiting and retaining talent from different backgrounds and supporting organisations that work towards community inclusion.
Achievements set out today in Rowe's memo include ensuring one fifth of the firm's next graduate intake for September 2021 will be from an ethnic minority background. The company is also trialling new software to ensure job adverts are more inclusive.
M&S has also teamed up with the 10,000 Black Interns Initiative to provide more job opportunities for black talent in the UK, and developed a reverse mentoring programme with black senior leaders and store staff.
In terms of product development and marketing, M&S continued with the help of its Culture and Heritage Network to develop its upcoming "new neutrals" lingerie campaign, serving customers of different skin tones.
In August last year, M&S apologised after facing criticism for selling a dark-coloured bra named 'Tobacco'.
In other steps outlined by Rowe today, M&S has produced new guidance for line managers to support colleagues during religious holidays such as Ramadan. It has also reviewed the religious celebrations it recognises for staff so that "everyone can now take celebration time to mark the day that matters to them".
"Getting involved in the conversation and understanding the world from different perspectives and your impact on others – however unintentional – is the first step to us making M&S a better place to be for everyone," said Rowe.