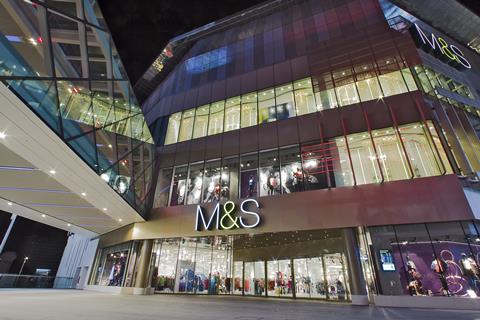 Marks & Spencer has appointed Tesco clothing chief Richard Price as its new MD of its clothing & home division.

Price is to join M&S next year at a date to be confirmed.

His appointment follows the sacking in July of former M&S clothing & home MD Jill McDonald, who was announced this week as Costa Coffee's new CEO.

Price spent three years as MD of BHS before becoming CEO of F&F Clothing at Tesco in 2015.

He also has experience at M&S itself, having worked there from 2005 to 2012, first as head of merchandise and then as menswear trading director.

Earlier in his career he worked for Next in a range of merchandising roles across womenswear and menswear from 1989 to 2005.

"Richard's career spans some of the UK's top clothing brands and he has a proven track record of delivering growth through stylish, great-value product," said M&S CEO Steve Rowe.

"We are building a team of world-class talent in clothing & home and, with Richard coming on board, I am confident that the speed and scale of the transformation of the business will accelerate."

Price said: "Marks & Spencer clothing & home is a great business which still has strong brand affection and huge potential. I left the business because I felt it was drifting in the wrong direction but now feel we have a real chance to make it special again. The new team has already started to improve product and value and I am looking forward to working with them."

McDonald's departure from M&S followed frustration over the pace of turnaround of the clothing division and availability levels of jeans promoted by TV presenter Holly Willoughby.

Rowe said at the time the business "now needs to move on at pace to address long-standing issues in our clothing & home supply chain around availability and flow of product".

M&S first-half results earlier this month revealed clothing & home revenues had sunk 7.8%. It dragged group revenues down 2.2%, despite a 1.2% rise in food sales.