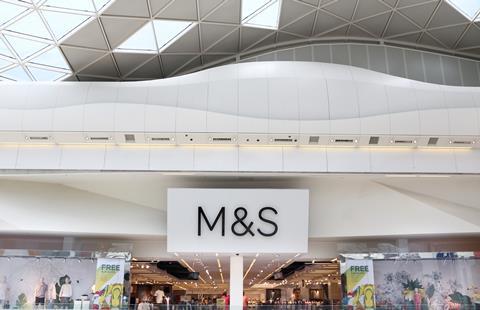 M&S is offering 16 to 24-year-olds work placements as part of a commitment to help young people get on the career ladder.
The retailer is offering 360 six-month customer assistant placements rotating trainees across its Food Halls, back-of-house operations, hospitality and Clothing & Home departments. All will be paid at least M&S's minimum rate of £9 an hour.
The placement scheme is designed to provide work and life skills, including digital skills, to young people at risk of long-term unemployment and on Universal Credit.
The roles will be available across the UK and cohorts are to be placed in groups of 180 in April and June this year. Applications for the April cohort have now opened through Jobcentre Plus.
M&S has also said it will support the young people to apply for permanent job opportunities across its stores.
The initiative is part of the government's Kickstart programme, providing grants to employers of £1,500 per placement.
"Now more than ever, as a result of the pandemic, we know the challenges to find work are even greater for young people," said M&S retail and property director Sacha Berendji
"That's why we're proud to play our part by backing the government's Kickstart scheme and helping to build essential employability and skills to improve their chances of finding long-term careers."