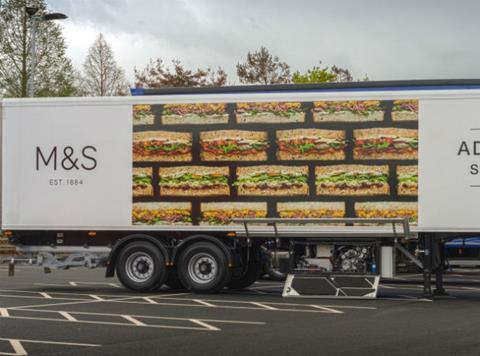 M&S is in a pickle. Everyone knows it. The high street is in structural decline, none more so than for those retailers with a department store model, and the Beast from the East turned the final quarter into a bit of a bloodbath. But the issues at M&S run deeper than that. Far from performing to the best of its abilities, it's been a serial underperformer, and as fast as it announces store closures, it seems to need to close more, which is never a good sign.
With news of 40 further main store closures leaked ahead of today's results, taking the total up to 100 (a third of the 300-strong estate), M&S has done a reasonable job of setting expectations low, meaning that despite pre-tax profits slumping by 62% to £66.8m, the share price actually rose 5.2% today, to 307p.
Still, the results make for bleak reading. Restructuring costs have increased to £514m, including £321m for the first phase of its store closure plan. Like-for-like food sales also continued to slump, falling 0.3%, due to tightening food margins (down -140bp), with CEO Steve Rowe admitting that ongoing availability issues (which have been apparent for some time) have been compounded by stiff price competition. The innovation pipeline on the food side also seems to have dried up, while others have stepped up their efforts.
As a result the once bullish store opening programme on the Simply Food side continues to be trimmed: another 15 fewer Simply Food Stores will open this year than when chairman Archie Norman previously updated the City at its November interims.
CEO Steve Rowe admitted that cost cutting alone would not be enough. "Accelerated change is necessary for this business and we need transformation that will help M&S grow sustainably. Frankly, no change is not an option," he said.
And he was particularly damning of its online offer as an escape route. While predicting that one third of its sales would come from online by 2022, he admitted that the current website wasn't anywhere near good enough. "It's too slow and not optimised for searching," he said. "Our product pages need to download quicker than they are if they are to be the best in class and our search needs to be made easier. We are doing those changes to the website now and are continuing to treat this as business as usual.
"Making the website fit for the future is largely covered in our core operating costs," he added.
And what of its online grocery offer? It's long been rumoured that M&S could extend its web presence to an online grocery delivery service, fuelled by the various trials it has been running since September last year. But Rowe shot down ideas that it will be rolled out any time soon. "I've not seen any compelling reason to invest [in it]," he said. And to think: it could have picked up Ocado for a fraction of the billions it's wasted on fruitless international expansion. Ocado, of course, has now overtaken M&S in terms of valuation, and is set to join the FTSE 100, while M&S faces the ignominy of being booted out.
The good news for investors is that guidance on margin is better than analysts were forecasting and its pension surplus was up again. Plus there's new senior management in place on the food and fashion sides, with a mandate to shake things up.
But more hard times lie ahead.