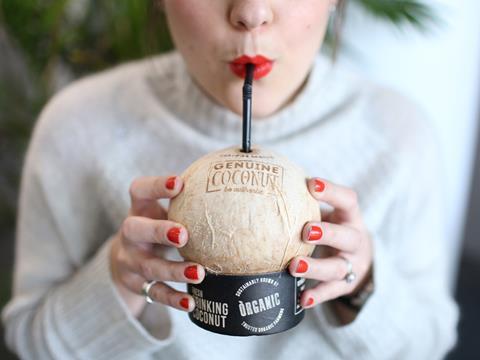 M&S is set to expand its trial of laser 'tattooing' technology on fresh produce in a bid to reduce the waste created by paper-based labels.

The retailer said it had "exciting plans" to extend use of the labelling technology, currently trialled on its coconuts, to other produce. M&S was the first to trial the technology, by Spanish company Laser Foods, on citrus in 2014.

But this particular trial promptly came to end after M&S found the tattoo-style labelling caused a slight deterioration in skin quality of citrus fruits. Despite saving several tonnes of packaging and gaining postive feedback from customers, there were also problems reading the laser barcodes.

M&S started using the technology again this summer on its coconuts, and said the results had been much more positive.

The laser labels reduce packaging and, unlike their paper alternatives, do not need to be shipped around the world or thrown away when they are out of date.

M&S said the system had "great potential" to increase customisation of labelling - for example, putting date codes on individual pieces of fruit - and would also enable design changes to be made more quickly.