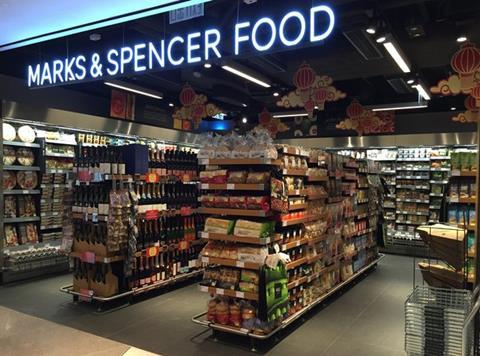 Marks & Spencer has sold its retail business in Hong Kong and Macau to franchise partner of 20 years Al-Futtaim.

The deal sees Al-Futtaim become the new sole franchisee for M&S in the two Chinese special administrative regions.

Al-Futtaim operates 72 M&S outlets across 11 markets in Asia and the Middle East, including 27 in Hong Kong and Macau.

The sale comes after M&S's strategic review of its international business in November 2016, when it proposed a greater focus on its established franchise and joint venture partnership.

The review also resulted in a decision to operate with few wholly-owned markets.

"We have substantially reshaped our international business, which has improved profitability and positioned us for growth," said M&S international director Paul Friston.

"As one of the world's leading retail operators, with strong logistics capabilities and local expertise, Al-Futtaim is the ideal partner for us to develop and grow our business in Hong Kong and Macau."

Stephen Rayfield, vice-president M&S and sports & lifestyle division at Al-Futtaim, said Al-Futtaim looked forward to "building on its solid foundations as it continued to enrich its customers' lives and aspirations through the provision of quality products and services in Hong Kong and Macau".

M&S has 1,400 shops and trades in 50 international markets with more than 400 outlets. It has an online presence in 25 markets.