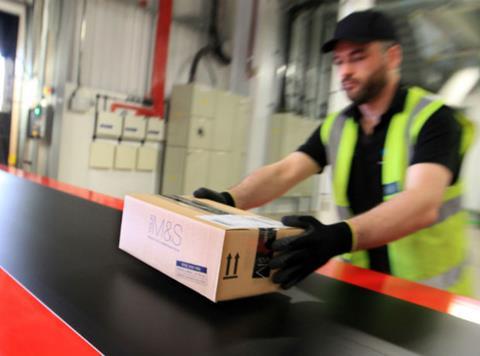 M&S will open a new Clothing & Home distribution depot in Welham Green, Hertfordshire, early next year as part of its five-year transformation plan.

The existing 495,000 sq ft leasehold site - incorporating 27,000 sq ft of offices - will be turned into a mechanised clothing distribution centre that will serve 150 of its stores in the south east.

A third-party logistics supplier, still to be announced, will operate the former Tesco site.

Gordon Mowat, M&S's director of Clothing & Home supply chain and logistics, said the new site would deliver better service and availability for its customers and enable M&S to become "a faster, more agile, lower-cost retailer".

The depot will be fitted out and tested this year.

Meanwhile, M&S is to close its Neasden, north London, distribution centre with operations transferred to "a number of sites" in its network.

Mowat said: "The decision to move operations from Neasden to other sites within our network is not one we have taken lightly. However, it's an important part of our transformation."

Third-party logistics specialist XPO Logistics operates the Neasden site and DHL provides the transport operations.

Both companies are consulting with the 380 staff who work there.

M&S said the changes are the latest developments in its move to adopt a "single-tier" Clothing & Home distribution network.

The network comprises 19 depots and warehouses, including large centres in Bradford, West Yorkshire; Swindon, Wiltshire; and Castle Donington, Leicestershire.

M&S set out its transformation programme last November with three distinct planks: Restoring the Basics, Shaping the Future, and Making M&S Special.

The programme includes a slowdown of the Simply Food opening programme, an acceleration of the UK store estate programme, the sale and franchise of its retail business in Hong Kong and Macau, and a new Technology Transformation Programme.