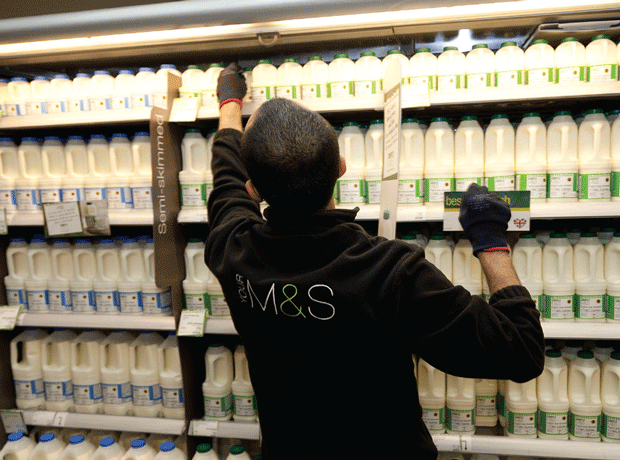 M&S has become the latest in a series of retailers to announce a third pay rise for shopworkers within 18 months.
From 1 April, 40,000 M&S customer assistants across the country will see their hourly rate rise from £10.20 to £10.90, in line with the real living wage. In London, M&S customer assistants will see their rate rise from £11.25 to £12.05, taking it above the real living wage in the capital.
It represents a £57m investment in shopworker pay, according to M&S. It follows a £46.5m investment by M&S in shopworker pay during 2022/23 across two separate rises, including the first to occur in autumn.
As result, a full-time M&S customer assist will earn nearly £150 a month more compared with a year earlier, according to the retailer. Their hourly rates will have risen by over 20% since the start of 2021.
However, M&S's new national rate still falls short of the £11 an hour currently available from Sainsbury's and Aldi, the joint-top payers across the UK.
Tesco and Asda recently announced new national rates effective from April of £11.02 and £11 an hour respectively.
In London, no supermarket has yet announced a rate to rival the £12.45 an hour Aldi has paid since the start of the year.
"Whether you're running a home or a business, everyone is trying to balance the reality of rising costs," said M&S CEO Stuart Machin.
"Of course, we all hope inflation subsides, and there are some positive signs that it is doing so, but we need to help colleagues in the here and now.
"That's why we are investing so significantly in our hourly rates of pay and why we are supporting colleagues with a continued commitment to our wide-ranging package of industry-leading benefits."