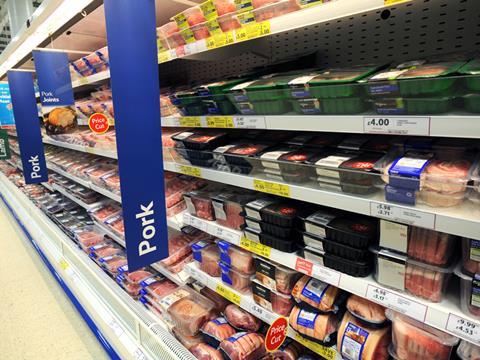 Meat labelled as antibiotic-free could be set to hit shelves as the industry ramps up its efforts against looming antibiotic resistance.

Pork processor Karro Food Group recently registered a new trademark with the Intellectual Property Office, showing a pig's head with 'antibiotic free' written above it.

Although the company would not explicitly comment on its plans for the trademark, a spokesman said Karro had developed a "consistent supply of antibiotic-free pork" through its supply chain.

"Karro is proud to boast an antibiotic-free herd from which we supply pork to markets where there is significant demand," he added. "We are always considering ways to increase awareness of our products."

It comes as Sainsbury's said it was reviewing its antibiotics policy amid mounting concerns use of the drugs on meat and dairy farms is contributing to the rising global problem of antibiotic resistance.

Sainsbury's head of agriculture Sue Lockhart told the Animal Welfare Foundation Forum in London this month the supermarket was working with farmers and vets to see if any more needed to be done in its own ­supply chain.

Meanwhile, the poultrymeat sector had ended the routine prophylactic use of antibiotics in birds supplied across the major processors several weeks ahead of schedule, said the British Poultry Council's antibiotic stewardship scheme chairman Reg Smith.

"We're expecting this to extend to all of the smaller processors in our membership in the next few months," he added.