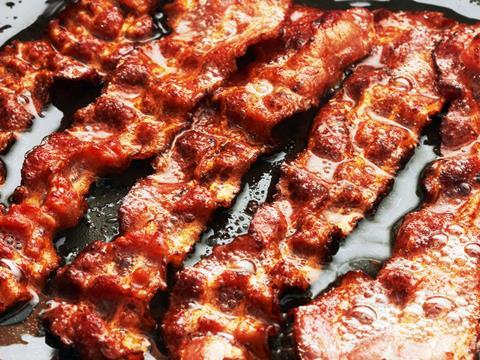 Bacon has been the biggest casualty of the supermarket price war, with sales plummeting by £122.6m. That's an 11.3% drop year on year [Nielsen 52 w/e 15 October 2016] - making bacon a bigger loser than major cigarette brands including Lambert & Butler (-£100.2m), Windsor (-£101.6m) and Mayfair (-£98.6m), The Grocer's Top Products Survey 2016 has revealed. Sausages also suffered a £51.1m loss, while total spend on fresh meat fell £327.8m - compared with a £210.7m drop in cigarette spend.

Some of the losses reflect lower prices, as the big four sought to stem market share falls to the discounters (whose figures are not included in the Top Products Survey) through price cuts. But particularly in the case of bacon, with Brits buying 25.4 million (or 5.6%) fewer packs of rashers, the Top Products Survey also suggests a significant behavioural change among British consumers. So was the 2015 WHO report that linked processed meats to cancer to blame?

The report, published last October, warned processed meats were a potential carcinogen - adding to existing consumer health concerns about bacon. And while the scientists behind it subsequently said claims that eating bacon was as bad as smoking were taken out of context, a YouGov survey in April 2016 found over a third of Brits (34%) believed bacon could cause cancer, while nearly half (46%) stated it was "not good for your health".
IN DEPTH: Top Products 2016
Click here to read the full report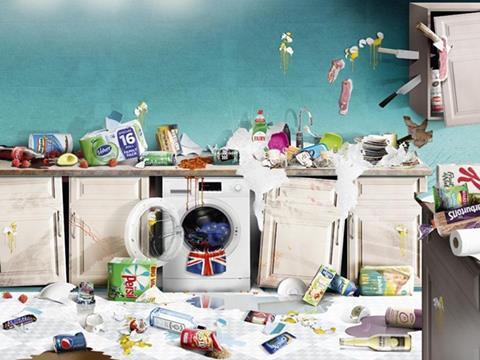 "The WHO report has had an effect, as have generally changing consumer attitudes to meat. A growing trend is for people to try and eat less but higher quality meat," said Tulip marketing director Richard Esau.

However, changes to supermarket promotions also contributed to losses. "Both bacon and sausages will have been impacted by retailers moving away from volume-driving x-for-y deals," said AHDB Pork consumer insight manager Sukhvinder Gill.

Discounting also had an undeniable impact, with supermarkets taking advantage of low commodity prices to cut average prices by 6.1% year on year. "Although bacon value sales have declined significantly in the past year, this has largely been driven by declines in raw material prices, which have been passed on to consumers," added Esau.

Bacon volumes had started to recover more recently, he added, and rising raw material costs were likely to add some value back. "Raw material prices are starting to rise again now and although efforts will be made throughout the supply chain to mitigate the effect on consumers, we may see this starting to drive some value growth."

Raw material costs have risen in the wake of the Brexit vote, with imported EU pork and bacon prices inflating "overnight", according to Jim Brisby, Cranswick commercial director. At the same time, there has been a "drastic rise" in the UK pig price since the middle of the year due to increased exports, particularly to China.

The rising cost of imports has already prompted British supermarkets to stock more British bacon, with facings up 4% year on year in September, according to AHDB's latest Porkwatch survey.

"There will clearly be implications in terms of the relative value of EU pork versus UK pork," added Brimbsy.

However, for the bacon category to achieve longer term growth and stability - and to escape negative health perceptions - processors will have to invest in innovation, added Esau.

"The challenge for bacon is to emulate sausages, which has seen fantastic growth at the premium end of the category over the past few years," he said, "Innovation around quality, taste, and convenience will all be important."