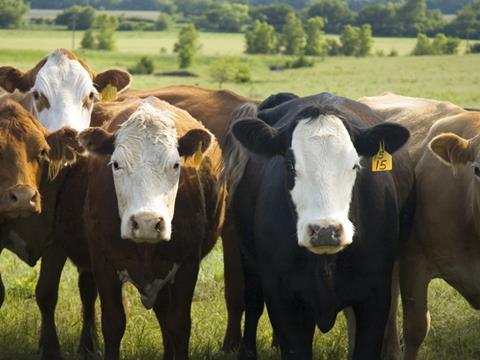 The lifting of China's two-decade ban on UK beef imports should reap huge benefits for the UK beef sector, and could be worth as much as £250m over the first five years of trading alone, Defra has claimed.

Environment secretary Michael Gove this week hailed the announcement as a "major step" that would "help unlock UK agriculture's full potential" after China finally relaxed an import ban first introduced in the mid-1990s following the BSE crisis.

It follows a trade mission by the prime minister to China earlier this year and an inspection visit by Chinese authorities hosted by Defra, the FSA and other government agencies in April.
Defra said official market access negotiations could now begin - a process that involves further site inspections and typically takes between two and three years.

The announcement was an "important milestone in growing our meat exports to this all-important market", said AHDB international market development director Phil Hadley, who added China could become a top five export customer and a "major destination" for UK beef.

Chinese exports would play a key role in the beef sector's ability "to maximise the value of the carcase, which is good news for all parts of the supply chain", agreed British Meat Processors Association CEO Nick Allen.

China's decision to lift the ban was "positive news", added National Beef Association CEO Chris Mallon, and would also give other countries confidence about the quality of British beef.

However, exports could face stiff competition in the Chinese market from the likes of Australia and New Zealand, he added, while also stressing the importance of securing a trade deal with the UK's largest beef export market the EU, which buys £400m worth of beef per year.