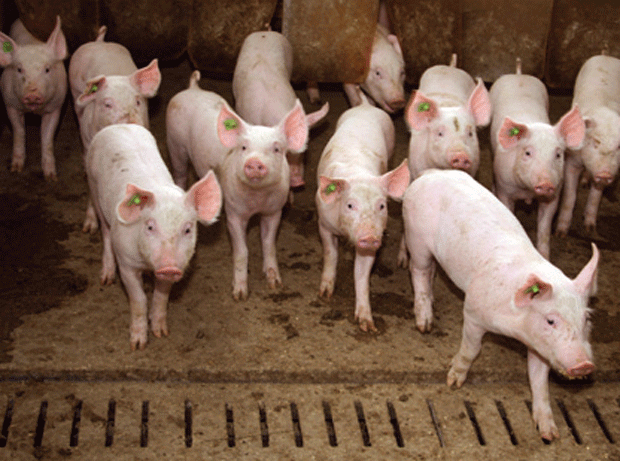 In the week that it was dragged into a mislabelling row over a Tesco 'British' pork chop it supplied, Cranswick has bolstered its British pig herd with the purchase of two existing production units totalling 3,000 sows.
The news provides a timely boost to Cranswick's reputation after a Radio 4 You & Yours investigation revealed there was less than a 1% chance the chop came from a British farm.
Cranswick bought the two breeding sow herds - one in Mansfield, Nottinghamshire and one near York - last week from Penrith-based producer Thomas Dent.
Dent will continue to supply Cranswick with pigs from other units not included in the sale.
The purchase will boost Cranswick's British sow herd to almost 15,000. "It's a significant bolt-on to our existing herd," said Cranswick CEO Adam Couch, underlining its commitment to sourcing British pork.
Outdoor-reared pigs produced from the herds will go into pork for Cranswick's premium ranges. The enlarged herd will produce about 7,000 outdoor-reared pigs a week for slaughter.
The purchase of the units is part of a recent drive by Cranswick to increase vertical integration of its pig supply chain in the UK.
In April, it announced the purchase of East Anglian Pigs, which breeds, rears and finishes outdoor-reared pigs and is Red Tractor and Freedom Foods-certified.
At the time, Cranswick said the acquisition showed its "ongoing commitment to, and greater control over, a robust and integrated supply chain with a clear focus on premium, British ingredients."
Cranswick told BBC Radio 4's Farming Today programme, which broke news of the tests, that if the result was correct, evidence indicated it was an "isolated production error rather than any systemic issue".