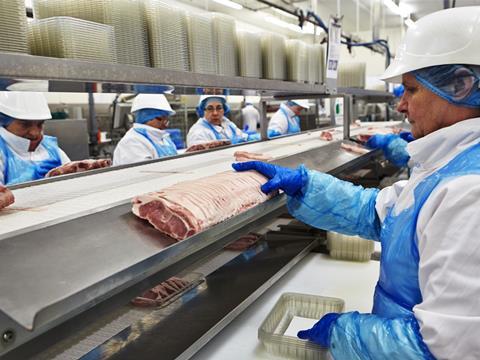 Meat companies need to improve transparency and offer greater clarity on labelling to protect themselves against disruption and a loss of trust after recent meat scandals, a report by Cranswick has warned.

With the sector still reeling from those scandals, and facing new challenges from the burgeoning meat alternative sector, the meat giant's Radical Transparency report warned suppliers needed to demonstrate greater accountability across the entire farm to fork supply chain.
Published in conjunction with sustainability consultants Veris, the report called for shorter, more integrated supply chains and the introduction of technology such as blockchain to give added assurances on hygiene, safety, ethics and sustainability standards.

Proving the origin of meat was "fast becoming a business-critical" issue, said Cranswick CEO Adam Couch, with the sector now "entering a new era of transparency in which demand for food provenance will grow".
Food manufacturers "could do a lot more to meet the demands of the modern consumer", added Cranswick group commercial director Jim Brisby. "Sustainability, provenance and health are now key issues for shoppers. The supply chain needs to be more visible so people can reconnect with where their food comes from."
Preparing the report had informed the future direction of the business on transparency and provenance, and would continue to shape its sustainability policy, Second Nature, Brisby added. "I hope others will follow our lead".
It comes as Couch said Cranswick would start work this summer on a near £70m investment in its poultry business, which includes a new £54m primary poultry facility in Suffolk, and a further £13m investment to upscale existing milling and hatchery facilities nearby.
The investment was part of a plan to "to broaden the footprint of Cranswick outside of the pig-based business", he added. The new factory would double its poultry processing capacity and create a "fully closed, vertically integrated business model" which boasted "the lowest food miles in the industry".
Poultry currently made up about 15% of the group's turnover, however, Couch said the business had ambitions for it to grow to levels comparable with the pig business in the medium to long term. "We think we can add a lot of value to the sector," he added.