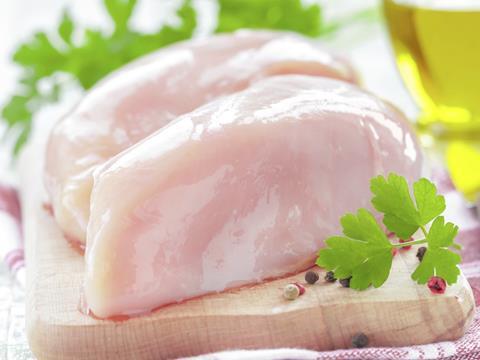 Demand for fresh meat continued to fall in Europe last year as health, ethical and sustainability concerns boosted the popularity of low- and no-meat diets.
Euromonitor's latest market research on the global fresh food industry found that red meat suffered the biggest sales slump, with consumers switching to leaner meats and poultry on the back of health advice. "Poultry was the only category that performed well in many Western European markets," said Anastasia Alieva - head of Fresh Food Research.
She added that processed meats and meat-based ready meals also won market share as a result of growing demand for convenience, while goat meat sales were boosted by "increasing interest in exotic and rare meats".
Globally, meat consumption rose 3 per cent in volume terms last year to reach 225m tonnes, driven by growing demand in emerging markets, said Euromonitor. UK meat sales remained relatively stable, with Greece, Germany and the Netherlands showing the "most severe" declines in meat consumption last year.
The Euromonitor report comes in the wake of European Commission research showing a bounce back in European meat production.
The Commission's latest Short Term Outlook for EU arable crops, dairy and meat markets, published earlier this month, revealed that EU beef production rose 2.1% in 2014 after several years of decline, and is set to surge by a further 2% in 2015.
EU pig production rose on the back of lower feed costs and increasing productivity, with overall production up 5.4% and UK production up 3.5%.
Lower feed costs also helped push EU poultry production to the "exceptional" level of 13.2m tonnes and further growth is expected this year, with production set to hit 13.5m tonnes by 2016.
EU sheep and goat meat production declined by 1% last year and "marginal" improvement is expected for 2015.