What does it take to be a successful UK meat company in 2015? There's no question Horsegate cast a shadow over the sector, and even more than two years on, the legacy of the scandal continues to loom large in meat supply chains: from DNA tests to added traceability demands and inspections.
But in the current climate, success in UK meat depends on much more than successful lessons learned from Horsegate. The industry has changed shape dramatically since 2013, with major companies such as Vion exiting the UK, new players like Karro emerging in its wake, and existing heavyweights like 2 Sisters adding heft to their operations by moving into new market segments.
"Most of the big red meat players will survive because they can carry a few years of poor profits"
Then, of course, there's the supermarket price war, which has heaped pressure on supplier margins already under strain from rising raw materials costs over the past few years.
In this new landscape, who is best placed to compete? And what strategies are the industry's key players using to ensure they are thriving?
Intense competition at retailer level is perhaps the most pressing issue facing meat suppliers, suggests Christ Thomas, CEO of Tulip. "The way people shop has changed fundamentally, which is driving seismic changes in the retail sector," he says. "Many of our customers have been forced to re-evaluate their own strategies to remain profitable, and this is creating a difficult environment, where the need to be price competitive has never been higher."
On top of that, supply chain control issues - like Horsegate but also the ongoing battle against campylobacter - have forced industry players to step up controls, inspections and testing, adding further financial pressure. So although a fall in livestock and feed prices over the past year has offered some relief, much of the industry remains on a financial knife edge.
Investment
Having said that, not all protein sectors are the same. Chris Stott, a partner at KPMG, says on the whole pork processors continue to deliver despite the challenges around margins and sluggish consumption growth. This can partly be attributed to the sheer scale of the likes of Cranswick and Tulip, with both businesses able to move the volumes needed to make profit, and to keep investing in new facilities and technologies.
Indeed, Tulip's ability to invest and innovate has been a key driver of continued growth against a difficult market backdrop over recent years, says Thomas. "Businesses in this industry need to be incredibly adaptable and one of the big strengths we have as part of Danish Crown is we have invested, and will continue to invest, in making sure we are fit for the future."
According to Bpex, sales of traditional pork cuts have declined in recent years, with volumes of shoulder roasting joints down 1.8% and leg joints down 1% in the 52 weeks to 29 March 2015 compared to the same period in 2011. This means processors have to be innovation-focused to succeed. Thomas says Tulip has addressed falling consumption by investing in added value, and working with customers to deliver something that meets the needs of modern consumers.
Key challenges
Pressured margins: Supermarket price wars are likely to put further pressure on fresh meat margins in coming years
Supply chains: The post-Horsegate drive to shorten supply chains and source British will continue to shape the industry
Exchange rates: With exports key to carcase balance, the strength of the sterling will have an impact on profitability
Innovation: Fundamental shifts in the way people eat are set to continue, demanding further NPD and innovation
Declining consumption: Concerns over health and environment are expected to drive further reductions in red meat consumption
"We have changed our internal focus quite radically to try and understand the consumer better,"he adds. "We identified added-value products as a key growth area and so invested last year in a dedicated slow-cooked facility that makes products such as pulled pork and BBQ-ready meats."
Thomas claims another key strength of Tulip is its integrated supply chain, which gives it "end-to-end supply chain accountability", something increasingly important in the face of rising farmgate prices and the demand to tighten traceability after Horsegate.
Cranswick, meanwhile, has delivered consistent profit growth despite fluctuating sales and pig prices, which analysts have attributed to the company's well thought-out strategy. This has included diversification away from its core pork business into poultry with the acquisition of Benson Park, and a focus on growing exports and NPD around cooked meats, foodservice and food to go.
Karro Foods, meanwhile, trimmed its business operations in the wake of the Vion buyout and has emerged as a smaller but more profitable player.
Di Walker, executive chair at Karro Food Group, says the company delivered an EBITDA improvement of £10m in its first year as an independent business and expects its latest accounts to show "significant" further improvements in profitability.
She adds that Karro is "confident" momentum will continue in 2016 on the back of planned investments in UK production and processing capacity.
As a venture capitalist-owned business, Karro has been highlighted as a likely acquisition target, and Walker confirms that strong growth means the company should become an "attractive proposition" to the market in coming years.
Meanwhile in red meat, ABP, Dunbia, Dawn Meats and Woodheads Morrisons continue to dominate the market, having survived the shock of the 2013 Horsegate crisis and the continued upward march of beef and lamb prices on the back of tightening global supplies.
However, British Meat Processors Association director Stephen Rossides says it remains a "difficult marketplace" for red meat, with rising raw material costs, increasing regulatory burdens and declining beef and lamb consumption.
Resilience beyond Horsegate
Ireland's ABP was undoubtedly the red meat processor hit hardest by horsemeat - with the discovery of horse DNA in burgers from its Silvercrest plant leading to the loss of its contract with Burger King and the eventual sale of its Irish frozen burger business. The processor also lost its sole supplier status with Sainsbury's in 2013, with the supermarket handing 30% of its beef supply business to Dunbia.
However, ABP did sign another six-year contract with Sainsbury's and managed to hold on to its Tesco contract, proving its resilience in spite of horsemeat headlines.
The other major red meat players have also been busy shoring up their positions. Fellow Irish meat giant Dawn Meats cemented its footprint in the UK meat market with the acquisition of the Jasper beef and lamb business in 2014. The processor is a major supplier to McDonald's and won the burger chain's Sustainable Supply Award last year.
Northern Ireland-based Dunbia, meanwhile, has secured facilities in England, Wales, Northern Ireland and Scotland through a series of acquisitions in recent years, and recently announced plans to invest £27m in its facilities over the next three years, building a hi-tech boning hall and upgrading its beef mince and diced & burger lines.
So while times are tough for red meat processors, there is still some investment - and Stott predicts most of the bigger players will be able to ride out the storm. "Most will survive because they can carry a few years of poor profits," he says.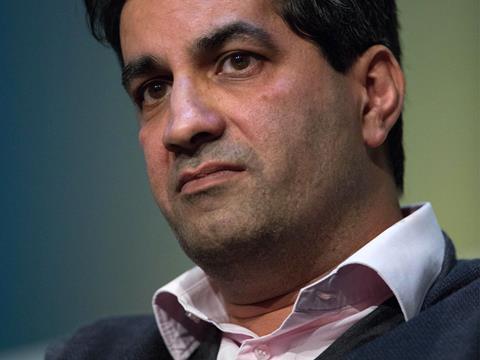 Easier in poultry?
Over in poultry, processors seem to be having an easier time of it - at least from a demand point of view. "Beef and lamb are expensive proteins and people have moved away from them a bit, probably in favour of cheaper priced poultry," says Stott. "People will say poultry has a better outlook than beef or lamb."
Faccenda has become a major player in the sector following the acquisitions of Cranberry Foods and Cherry Valley Foods, and appears to be thriving, with the group reporting four consecutive years of growth. Announcing pre-tax profits of just over £15m in its January 2015 statement, MD Andy Dawkins said performance had been strong across chicken and turkey operations, adding the company had "been encouraged by the success of our expanding convenience ranges".
Moy Park has also enjoyed strong growth since taking over responsibilities for Marfrig's European operations in 2013, and has made significant investments in its supply chain and processing capacity. It was also a key sponsor of the 2014 World Cup, which raised its global profile. "We continue to invest in our farms, our plants and our people," says Moy Park UK & Ireland director Alan Gibson. "For us it is all about continuing the positive momentum we have had over the past two or three years. We continue to be on track in terms of revenue growth, and remain positive about the outlook over the next 12 months."
As with pork, innovation has been key to success in poultry, and Gibson says staying close to the consumer and developing new products to suit modern needs has been central to the business's success. "Within Moy Park we have invested a lot in consumer insight," he says. Moy Park also benefits from an integrated supply chain, and has made big investments in expanding its broiler capacity over recent years.
Chicken king
However, not everyone is experiencing the same level of momentum. Although it has enjoyed some of the benefits of growing poultry consumption, 2 Sisters has also had some tough times since acquiring Vion's red meat business.
The company posted losses of £143.3m in the year ending 2 August 2014, and fell back into the red in the 13 weeks to 31 January with pre-tax losses of £7.6m, which it blamed on the outbreak of avian flu in Europe and problems with a new IT system.
At the time, 2 Sisters boss Ranjit Singh said the company was facing the "toughest commercial environment" he could recall for many years, and warned trading could remain difficult throughout 2015.
2 Sisters CFO Steve Leadbeater told The Grocer in March the business was now "cautiously optimistic" about the future and expected to see progress in all three divisions in the next two quarters. "We're a profitable business, and if you take into account exceptional costs and one-offs, all our divisions are profitable," he says.
Analysts agree the scale of 2 Sisters means it will be able to ride out the storm, particularly since poultry profitability is likely to be good in the years ahead.
Looking forward, experts agree that supermarkets will continue to push down prices and demand increasingly strict levels of supply chain traceability.
Bpex chief executive Mick Sloyan says exchange rates could also put pressure on margins over the next two years, because of the impact of a strong sterling on exports, which are critical to carcass balance.
Processors are unlikely to get any respite on regulatory issues, and Rossides warns rules on issues such as country of origin labelling and mechanically separated meat will add to the cost of production.
And Thomas and Gibson say that businesses will have to invest in new product development and added value lines if they are to maintain sales in the face of falling consumption and changing consumer demands.
So further consolidation is inevitable, says Stott. "There is still a huge numbers of poultry, pork, beef and lamb operators who are family-owned and just don't have the scale to invest like they will need to," he explains.
What everyone agrees on is that to maintain success in UK meat and poultry in the future, suppliers will need to innovate, diversify and invest.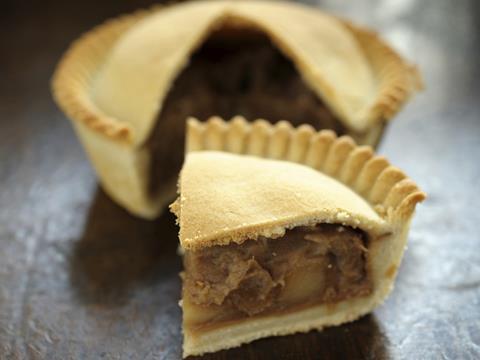 Key meat acquisitions and investments
Vion Food UK purchased Grampian Country Foods in 2008, making it the UK's largest meat processor. However, it suffered setbacks and ramped up losses of almost £50m, finally withdrawing from the UK in 2012.
Vion sold its pork business to private investment company Endless in an MBO that led to the creation of Karro. Its red meat business was snapped up by 2 Sisters, an acquisition that saw the business massively expand its red meat operations in the UK and significantly increase its poultry processing capacity.
ABP cemented its position in the UK with the purchase of Romford Wholesale Meats in 2011, which augmented its beef supply in the cattle-rich South West of England and provided a platform to ramp up lamb processing in Northern Ireland.
Dawn Meats expanded its UK facilities with the acquisition of Duerden Lindal Moor Beef Abattoir in Cumbria in 2011 and West Devon Meats in 2012, and the takeover of the Jasper beef abattoir and boning facility in Terburley, Corwall in 2014.
Northern Ireland-based Dunbia has secured facilities across England, Wales, NI and Scotland through a series of acquisitions in recent years. The processor recently announced plans to invest £27m in its facilities over the next three years, building a hi-tech boning hall and upgrading its beef mince and diced & burger lines to improve retail packing efficiencies.
Faccenda bought Cranberry Foods, the UK's second-largest turkey producer in 2012, integrating it fully in 2014. The company also bought duck producer Cherry Valley Foods in 2014 and invested in a £35m 100,000 sq ft purpose-built facility at its Telford site.
Moy Park took over responsibilities for Marfrig's European operations in 2013. It recently embarked on an ambitious broiler expansion plan across Northern Ireland and plans to build 250 new poultry houses by the end of 2015. The company is also investing £170m in expanding three processing sites in Northern Ireland.