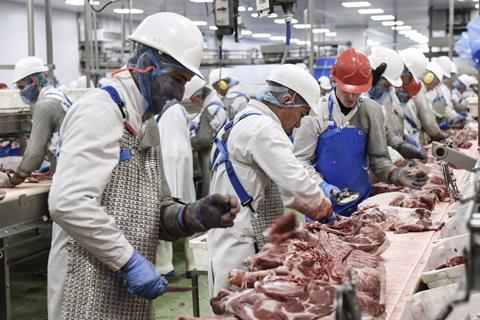 Pilgrim's UK has reported a significant bounceback in performance, with the pork giant reporting operating losses of £2.6m last year, down from £16m in 2021.
Buoyed by a stronger pig price – with Defra's SPP rising by an average of 17.8% to 174.66p/kg over the course of the year – the JBS-owned supplier also saw revenues climb by 11% to £1.2 billion, according to its accounts for the 12 months to 25 December 2022.
This compared with a fall of 1% to £1.05 billion in the previous year and came despite the continuation of "challenging inflationary headwinds", Pilgrim's said.
The UK breeding herd contracted by 20% last year, following the backlogging crisis that rocked the sector in 2021 and "a sustained period of high production costs and lower pig prices", it added.
As a result, many loss-making farmers left the industry, the supplier pointed out. And at the same time, an "increasing and ongoing reliance in the UK on cheaper, lower welfare imports from the EU and post-pandemic recovery challenges within certain markets" negatively impacted UK production.
But despite these challenges, the business benefited from an evolution in its business structure, under the leadership of president Ivan Siqueira and "introduced a range of measures to optimise its operational footprint and drive operational excellence across the UK", Pilgrim's said.
This led to an operational footprint review, which resulted in the closure of its Coalville and Bury St Edmunds sites in early 2023, and more recently the closure of its Ashton facility, with operations transferring to its facilities in Spalding and Westerleigh.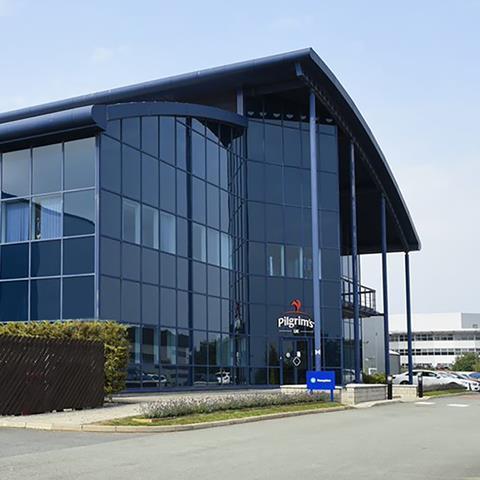 The business also invested in the latest technologies while also delivering further product innovation and deepening customer relationships, it added.
In the past 12 months, this included a £1.8m investment in the company's Bodmin site and £5m investment in its Kings Lynn site "to maximise operational capacity and further strengthen the sustainability of the factories".
In total, the company is investing more than £10m to support progress towards reaching net zero carbon emissions in its own operations by 2030 and across its supply chain by 2035.
"Market conditions in the UK remain extremely challenging, but we've taken considerable steps to ensure that our business is well-placed to not only meet these challenges but continue to be the best and most sustainable food business in the UK," Siqueira, who replaced Andrew Cracknell at the head of the business in January 2022, said.
"While our performance shows that we are making good progress in right-sizing our business, optimising our operational footprint and supporting our farmers, we know that there is more work to do," he added.
However, he also stressed these efforts would not impact Pilgrim's ability "to meet demand growth with key customers and further diversify our portfolio".
The business would "therefore continue to identify ways to become ever more effective and efficient, while delivering the highest quality and most innovative food to our customers", he concluded.