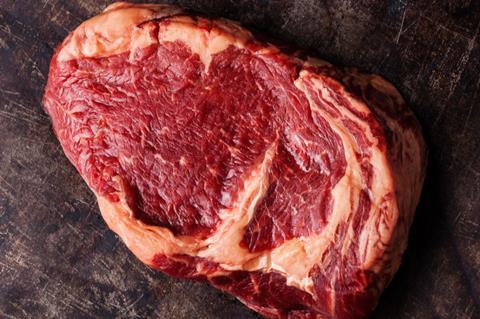 Beef from the historic Kinermony Aberdeen Angus herd will return to Sainsbury's shelves later this month for the first time in more than 35 years.
The pedigree herd was renowned for producing quality Aberdeen Angus beef, Sainsbury's said, and was regularly transported from a farm owned by the retailer in Aberlour, Scotland to Smithfield Market, before being sold through the retailer's stores.
The Kinermony range was "pioneering" at the time, Sainsbury's said, as it offered "high quality and fully traceable beef products". However, supplies ended in 1983, when the Sainsbury family sold the cattle off.
Now, seven years after it partnered with the Aberdeen Angus Society to restore the herd, Sainsbury's will launch a range of Kinermony beef products later this month on a trial basis. The lineup will be available in 13 stores and feature topside, silverside, ribeye, sirloin and diced cuts.
"The products are produced from an integrated supply chain which means customers can be confident farmers are paid a fair price, and every cut is transparent and traceable," the retailer said.
"Starting with the best Aberdeen Angus animals in 2012, the stock has been managed by farmers working closely with Sainsbury's Dairy Development Group, receiving the care and attention they command, ensuring high welfare."
A spokeswoman added: "In our 150th anniversary year it's particularly special to be able to offer customers a truly unique cut of meat from a breed that has such historic ties to the Sainsbury family."